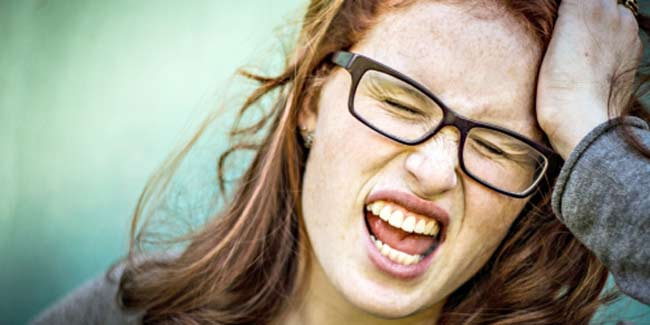 A cluster headache causes one side of the head pain severely and may also cause tearing of the eyes and a stuffy nose. The attacks occur on a regular basis for 1 week to 1 year. However, there can be pain-free periods which can last for a month or sometimes for longer. In order to prevent the chronic pain, one must know its causes first.
Causes
Cluster headaches, which are a common form of chronic pain, can occur four times more in men than in women. The pain can take place at any age but during your adolescence and middle age, you remain at a higher risk. Although the prime reason behind the pain has not been established but, one of the probable causes behind the pain assumed by the scientists is the sudden release of histamine or serotonin by the body. Also, the base area of the brain known as hypothalamus can be involved in causing the ache.
Symptoms
If you experience a sudden and severe headache, it can be a symptom of cluster headache. The pain mostly occurs 2-3 hours after you fall asleep or also may occur while you are awake. But, the striking feature of cluster headache remains that it occurs at the same time everyday. Only one side of the head pains and you may experience a burning sensation with a sharp and steady ache. You may also feel the area behind or around your eye aching. The pain increases with time and a strong pain may last 30 minutes to 2 hours.
Prevention
As the reason behind the pain is yet to be established, there are no means by which you can prevent its first occurrence. But, you must undertake preventive measures as curing the headache with medicines may not work for you. Preventing the headache can reduce its frequency and severity. Consumption of alcohol and nicotine must be reduced to minimal level if you wish to prevent the occurrence of cluster headache.
Treatment
Cluster headaches not only give you intolerable pain but they can also make you depressed and anxious. This may effect both your personal and professional life. Although no medication can relieve you of the pain but, you can try talking to a counselor or take therapies to help yourself get rid of the chronic pain.

Stop giving yourself sleepless nights and see a healthcare provider immediately and to avoid the occurrence of the chronic pain reduce your alcohol and nicotine consumption.
Image courtesy: Getty Images
Read more articles on Cluster Headache