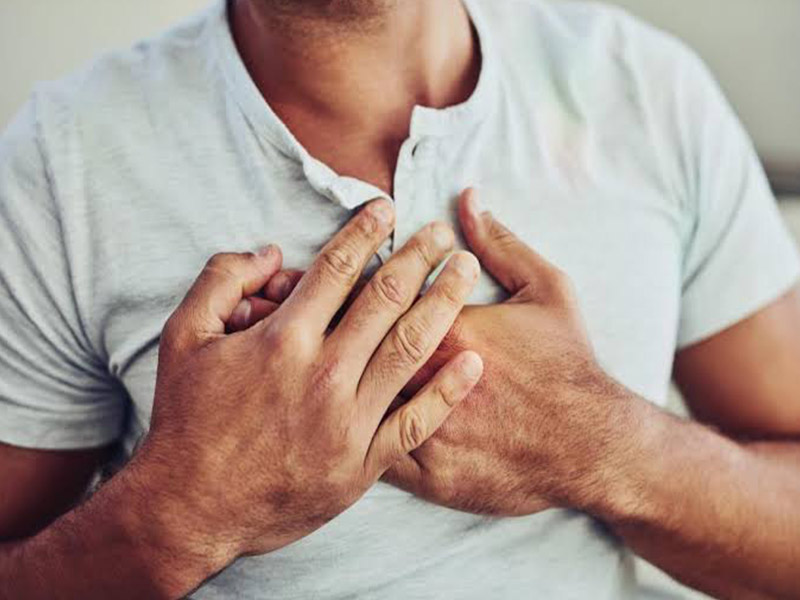 A healthy heart is essential for a strong body, so one should take great care of it. Heart patients should affirm several variations in their lifestyle with the utmost care. Unhealthy lifestyles include lack of physical activity, irregular eating habits, smoking, excess consumption of foods rich in fats, sugars or salt. Other major reason that could lead to heart conditions can be linked to the genes too. Yes, one becomes prone to heart conditions due to hereditary reasons too. All these increases the risk of getting premature heart attacks or the development of high cholesterol, blood pressure or diabetes, which increases the risk of cardiovascular disease. However, in the New Normal sedentary lifestyle, it's imperative to take better care of your health. It is a matter of regret that heart diseases are one of the leading causes of deaths today. But by making little adjustments in your everyday routine and adopting some health care points, you can minimise the uncertainties of developing heart diseases. But before we start, Do you know these heart-related facts?
Sleeping less than 8 hours can put you at risk of heart diseases.
Being physically inactive can put you at a higher cardiovascular risk than smoking.
Sitting for long periods can also increase the risk of heart diseases.
Our heart beats about 115,000 times per day and pumps out about 2,000 gallons of blood.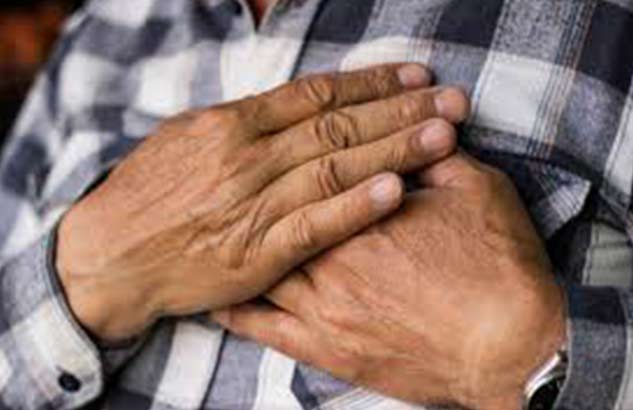 Ever since a sedentary lifestyle became the norm of every family, heart health has been on a sliding spiral! Moreover, being in the COVID era, it has become an indispensable part of our life. But recently, news of former cricketer Sourav Ganguly's heart attack was all over. Everyone was astounded to discover this news as he was considered a fit person, being a sportsperson. Here, the questions arise that how fit is actually fit to ward off ailments like a heart attack? Little do we know that unhealthy lifestyle, coupled with hereditary conditions, heart issues have started to become a very common occurrence in individuals of all age groups.
How Does A Heart Attack Happen?
If you have any blockage in the heart's coronary arteries, then the chances of getting a heart attack are increased. Coronary arteries are present in the heart that works to deliver blood to the heart, and when blockage arrives in these arteries, then the functioning of the heart is affected. But the issue here crops that what can be a reason for heart conditions? Did you know that most people believe that the heart becomes weaker due to a bad diet? It does stand true in some cases, but only dietary habits do not contribute alone to heart attacks.
Except for food habits, what other things can lead to heart conditions? Nutritionist Manisha Chopra shares the following habits that lead to heart conditions:
Hereditary: Little do we know that heart conditions can also be due to it being a common occurrence in the family tree. Various cardiac disorders like arrhythmias, high blood pressure, congenital heart diseases, stroke and heart failure can be inherited.
Smoking: Smoking is the most dangerous habit. It is one of the significant risk factors for heart diseases. While smoking cigarettes, you inhale carbon monoxide, which decreases the oxygen level in your red blood cells and affects your heart health.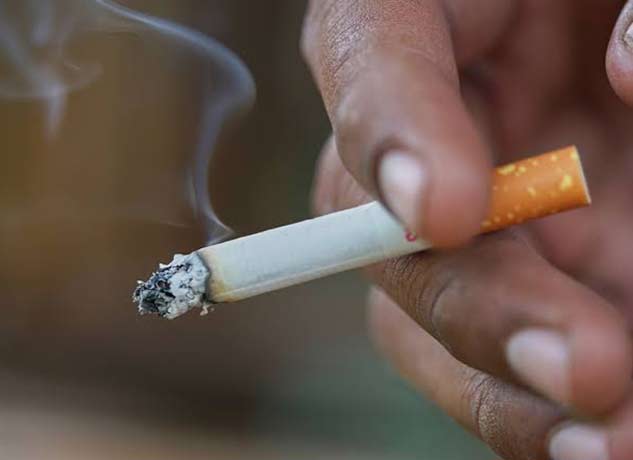 Alcohol: Too much alcohol is hazardous for your heart health. It tends to increase blood pressure, which is a significant risk factor for heart diseases. Alcohol also makes you gain weight, and obesity is also one of the risk factors of heart issues.
Too Much Stress: Stress can also lead to heart conditions. It raises your blood pressure and creates a risk for heart diseases. Try to reduce your stress by taking an hour out of your busy schedule and do whatever you are best at – yoga, dance, singing, sketching, etc.
Not staying Active: Exercises are a must for a healthy heart. An unhealthy lifestyle makes you gain weight and leads to obesity. Obesity is not suitable for your heart. So, start exercising and make your body active to keep your heart healthy.
How Can Unhealthy Lifestyle Habits Add To The Risk?
An unhealthy lifestyle, as compared to genetics, increases the risk of early heart diseases in people. Lack of physical activity, high blood pressure, cholesterol, smoking, too much alcohol consumption, diabetes – all this contributes to poor heart health. An unhealthy lifestyle directly creates an impact on your heart, makes you obese and inactive," says Fitness Expert Manisha Chopra. The increase in heart disease cases is more because of unhealthy habits and less because of the family history of heart conditions. Also, those with a family history of heart conditions should be extremely careful of their lifestyle habits and choices."
Suitable Oils For Heart Health
Choosing the right cooking oil is very important if you are aiming at boosting heart health. Since oil is a staple in Indian cuisine, we cannot eliminate it from our diet and therefore, using heart-healthy oil is a must. Talking about healthiest oils, the ones with monounsaturated and polyunsaturated fats are the best. These helps in reducing cholesterol or LDL levels in the body that lowers the risk of cardiovascular diseases. Here is a list of suitable oils for heart health:
Rice bran oil
Olive oil
Canola oil
Flaxseed oil
Tips To Take Care Of Your Heart During Pandemic
In this pandemic era, keeping up with the new normal is the best thing you can do to prevent heart diseases. Try to stay at home more often and seek medical attention when you are facing any problem. Also, remember some tips by Manisha Chopra, Dietician, shared below to take care of your heart:
Cultivate a healthy Lifestyle: Eat healthy food, exercise regularly, take proper rest.
Communicating with a doctor regularly: Keep monitoring your blood pressure.
Reduce alcohol intake: It will help you maintain a healthy heart and a healthy weight.
Stop smoking: The best thing you can gift yourself.
Please don't take too much stress: It is always bad for your health.
Maintain a healthy weight: Go for a walk after meals.
Look out for signs: Chest pain, loss of vision, severe headache, speech changes, leg swelling, dizziness.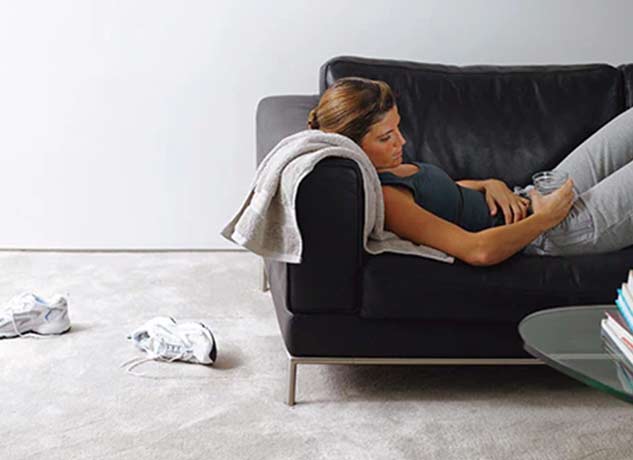 Dr Vaibhav Dedhia, Interventional Cardiologist at Bhatia Hospital, Mumbai, shares health tips for heart patients recovering from COVID-19
Regular home monitoring of blood pressure for high blood pressure and sugar monitoring for diabetes can go a long way in preventing heart-related issues after recovery from Covid -19 infection.
Many patients with Covid- 19 need treatment with steroids during their hospital stay, leading to fluctuations in their previously well-controlled sugar levels.
A short course with insulin for a few days usually contains the sugar levels, and it is essential to follow the instructions of your physician or cardiologist during the hospital stay and after discharge.
Heart issues can also get accelerated by smoking, low physical activity, stress, and excessive drinking, especially for those who could be a risk of inheriting heart disorders. Such lifestyle habits, including the consumption of unhealthy fats, can increase cholesterol levels and cause breathing problems, insomnia, and obesity alongside other health complications. Decrease your sugar intake or opt for stevia as sugar substitutes. You also have to become physically active and drink more water. Lastly, stay away from stress and perform breathing exercises.
NOTE: The article is written by the Brand Desk.
Read more articles on Heart Health