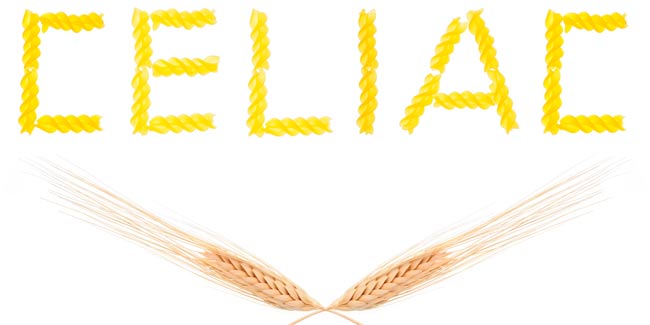 An accurate diagnosis and proper diet are essential for good health for those with celiac disease, according to a study published in the Academy of Nutrition and Dietetics journal.

Celiac disease is a medical condition of intolerance to the protein gluten, found in wheat, barley and rye. The gluten-free diet is the only treatment for celiac disease, which makes people lead long and healthy lives. The management of celiac disease is not just about eliminating gluten from your diet, but ensuring that you get all the vitamins and nutrients your body needs, such as iron, calcium, fiber and B-vitamins like thiamin, riboflavin, niacin and folate.

Many healthy foods are naturally gluten-free, including fruits, vegetables, lean meats, poultry, fish, eggs, beans, legumes, soy, nuts, as well as the grains amaranth, buckwheat, corn, rice, teff and quinoa. Also, there are gluten-free flours made from almond meal, chickpeas and garbanzo beans, brown rice, coconut, potato, sorghum, tapioca and white rice.

Rachel Begun, registered dietician and nutritionist, said in an academy news release, "It's important to keep eating a normal gluten-containing diet while being tested to ensure an accurate diagnosis. If you are diagnosed with celiac disease, a registered dietitian-nutritionist will help you understand which foods are safe to eat and ensure you are getting the important nutrients your body needs."
Read more Health News