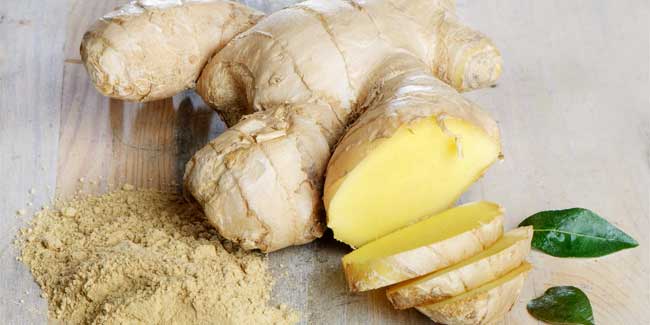 Purified components of ginger have essential properties that may help asthma patients breathe more easily. Researchers at Columbia University have proved it.
As per the new study conducted by the researchers from Columbia University, the purified components of ginger have properties that can aid asthma patients breathe more easily. Generally, bronchodilating medications called beta-agonists are used as the most common types of asthma medications. These medications work by relaxing the airway smooth muscle (ASM) tissues.

A thorough research has been conducted by the researchers of Columbia University in New York to find out whether components present in the ginger could help enhance the relaxing effects of bronchodilators. The lead author Elizabeth Townsend, post-doctoral research fellow in the Columbia University Department of Anesthesiology said, 'asthma has become more prevalent in recent years, but despite an improved understanding of what causes asthma and how it develops, during the past 40 years few new treatment agents have been approved for targeting asthma symptoms.' He also concluded that while doing this study, they demonstrated that purified components of ginger can work synergistically with beta-agonists to relax ASM.

To conduct their study, the researchers took human ASM tissue samples that were contracted by exposing them to acetylcholine. These contracted samples were then mixed with the beta-agonist isoproterenol with three components of ginger: 6-gingerol, 8-gingerol and 6-shogaol. The tissue samples were exposed to each of these three mixtures as well as unadulterated isoproterenol and the relaxation responses were recorded and compared.

It has been observed that the tissues treated with the combination of purified ginger components and isoproterenol exhibited significantly greater relaxation than those treated only with isoproterenol; 6-shogaol appeared most effective in increasing the relaxing effects of the beta-agonist.


Read more Health News.