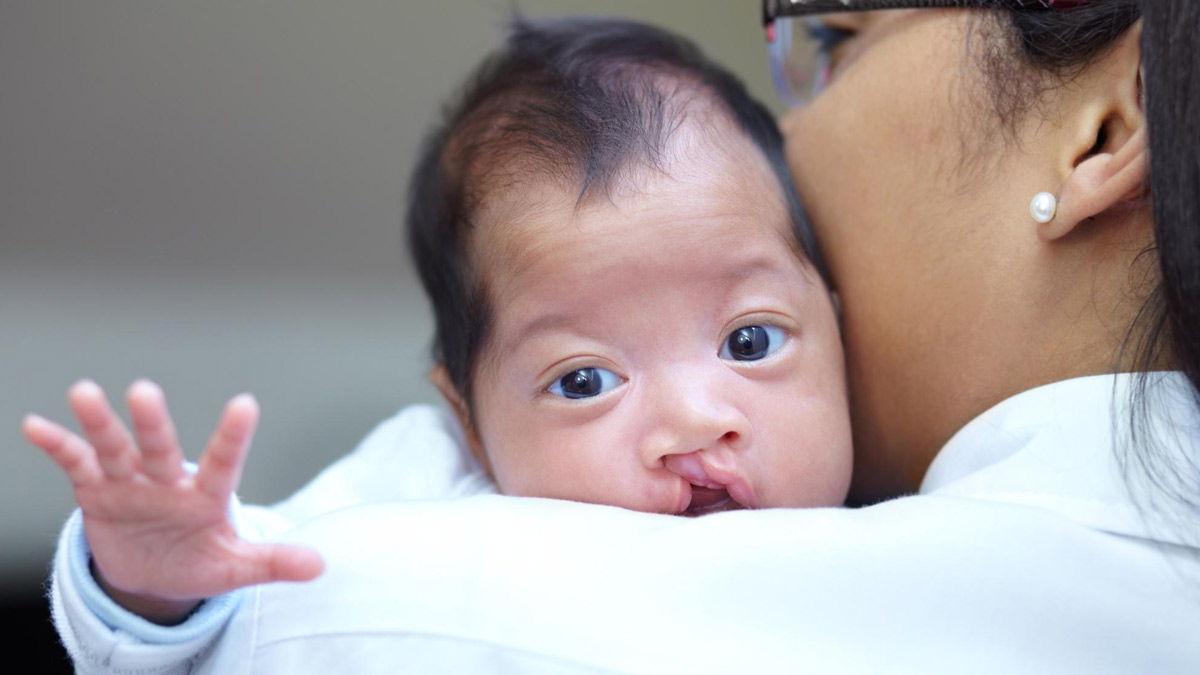 For every 700 babies born in India, one of them is born with a cleft lip and/or palate. Annually, this translates to more than 35,000+ cleft births in the country. Despite being treatable and completely curable, the condition is often met with stigma and misconception due to a lack of awareness, which becomes a hindrance in the treatment.
In an exclusive interaction with OnlyMyHealth editorial team, Mamta Carroll, Senior Vice President & Regional Director - Asia, Smile Train elucidates that a cleft is a gap in the upper lip and/or the roof of the mouth (palate). It is a facial birth difference that occurs when certain body parts do not fuse together during the first trimester of pregnancy and as high as 81% of cleft lips can be diagnosed by an ultrasound during the early stages of the pregnancy. Despite extensive medical research, the reason why clefts occur is still not clearly understood. Environmental factors such as lack of maternal nutrition during pregnancy and deficiency of folic acid in the first trimester of pregnancy have often been attributed to increase the chances of birth anomalies such as clefts as per medical practitioners.
Problems Faced By Children With Cleft
While cleft as a condition is rampant, there is limited awareness about its care. Children with untreated clefts face difficulties in eating, breathing, hearing and speaking. Many infants and their families do not get the specialised counselling and care that is critical for babies with clefts. Many children with untreated clefts find it difficult to attend school, communicate fluently, find jobs or even get married for that matter. This often causes a significant impact on the child's physical, mental, emotional and social wellbeing, which in turn affects their parents and families.
Treatment Of Cleft
In India, this birth condition is generally met with a sense of shock and worry among parents due to low awareness. In many cases, ill-informed beliefs and superstitions are credited for the child's birth condition, leaving the parents helpless against criticism. But the truth is that a child born with a cleft can live a full and healthy life with planned treatment and care.
1. Nutrition
In some cases, cleft makes it difficult for mothers to properly feed their children resulting in low nutritional outcomes. With the help of special techniques or feeding instruments, it is easy to provide the child with the right nutrition, so that he/she can achieve the weight required to undergo the surgery.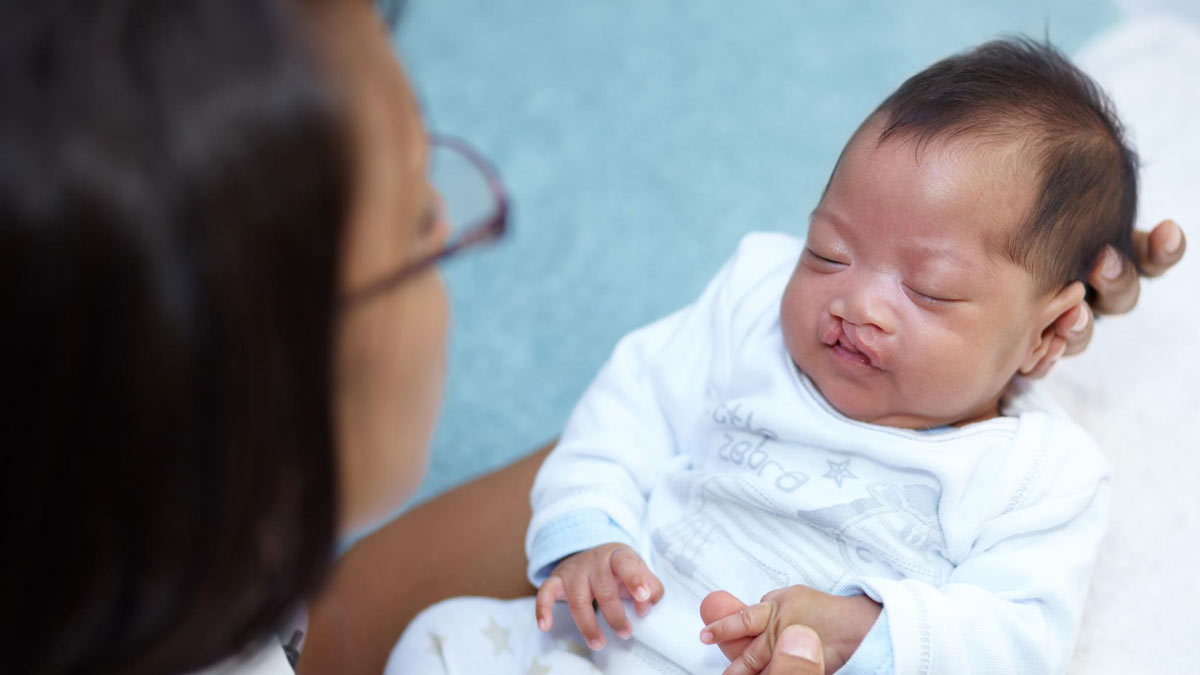 Also read: 7 Signs Your Child Might Need More Attention From You
2. Surgery
A quality reconstructive cleft surgery can be performed in as little as 45 minutes and is the first step in a child's journey to a normal life. The first intervention can take place as early as three months of age.
3. Speech
Once the child has undergone the corrective surgery, the next step is helping him/her with the ability to speak and communicate. A speech pathologist or therapist will be able to help the child develop proper pronunciation and speech skills.
4. Orthodontics
Many children born with a cleft lip and/or palate will have missing or uneven teeth, particularly in the line of the cleft. A systematic orthodontics treatment can permanently solve this issue.
When seeking treatment, it's important for all cleft-affected individuals and families to know that they are not alone in this experience. Depending on the severity of the condition, a cleft affected individual may need to undergo more than one surgery. The process of changing a child's life with cleft reconstructive surgery takes patience and can be overwhelming for them and their loved ones, but, with the support of skilled and capable medical professionals transformation is possible and one can enjoy a fulfilling life.