A recent study revealed that e-cigarette vapours contain a large number of toxic metals linked to liver, lung, cardiovascular, brain damage, and even cancers.

Vaping – the practice of inhaling aerosol became popular among teenagers, adults and former smokers when it was stated that vaping is ninety-five percent safer than smoking.

But some studies have discovered that some of the flavoured e-cigarettes contain toxins that pose a threat to the white blood cells and increase the risk of cancer.

In the study conducted by the John Hopkins Bloomberg School of Public Health, the researchers investigated the health effects of the heating coils that fuel e-cigarettes.

For the study, 56 daily users of e-cigarettes were examined. It was found that these cigarettes produced aerosols with potentially dangerous levels of manganese, lead, chromium, and nickel.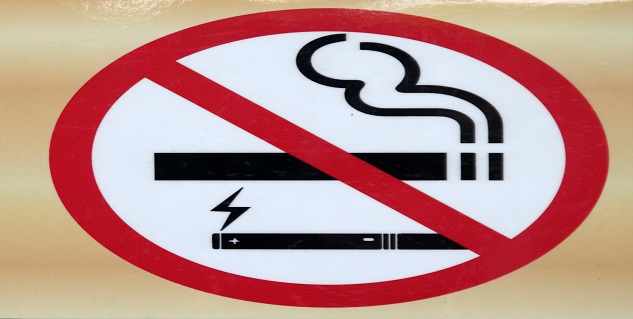 The scientists tested for the presence of 15 different metals in the e-liquid dispensers where the material is contained on the machine and in the container where the liquid is filtered to be heated and vaporized.

The researchers also found a negligible amount of metal in the e-liquids, whereas the levels spiked when exposed to the heating coil. The disparity between the two clearly indicated that the harmful metal had come from the coils.

"These were median levels only. The actual levels of these metals varied greatly from sample to sample, and often were much higher than safe limits," said senior study author Dr Anna Maria Rule.

Almost half of the e-cigarette samples produced vapours with lead concentrations, higher than the maximum level stated safe by the Environmental Protection Agency.

Scientists have not yet found the reason why metals get from the coil into the surrounding e-liquid.

"We don't know yet whether the metals are chemically leaching from the coil or vaporizing when it's heated," Rule said.

They also detected another harmful metal-like element in the vapour from 10 of the recruits that can be extremely poisonous –Arsenic. But the reason how the metal found its way to the vapour is vague.

"It's important for the FDA, the e-cigarette companies and vapers themselves to know that these heating coils, as currently made, seem to be leaking toxic metals--which then get into the aerosols that vapers inhale," Dr Rule says.

"We've established with this study that there are exposures to these metals, which is the first step, but we need also to determine the actual health effects," she added.
Read more articles on Healthy Living.