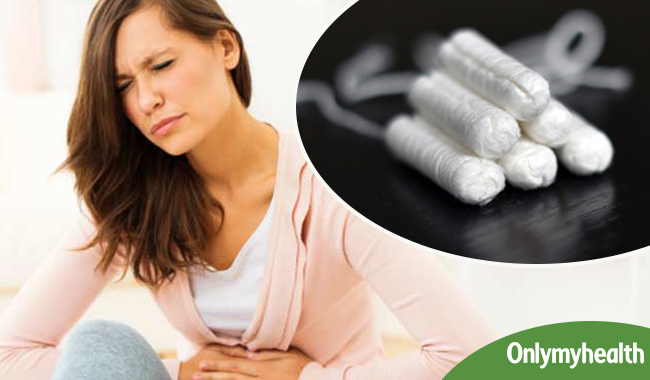 Come that time of the month and you start emptying packets of sanitary pads and tampons. But have you given a thought that while the availability of feminine hygiene products is given importance, we often don't bother to learn how safe is it for you and the surroundings you live in to use such products.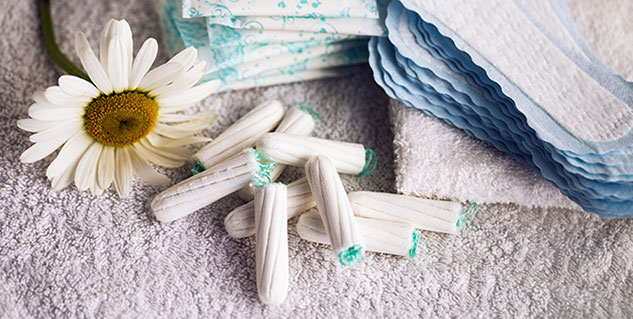 Also Read: Tests to Diagnose Hormone Problems in Women
Why you should think twice before using sanitary pads?
Undoubtedly, over-the-counter disposable sanitary pads or tampons have made women's lives much easier, but at the same time, it will be foolish to turn a blind eye on the fact that all these products are made from synthetic materials.

Ashish Malani, Founder Director Shecup explains why women are better off without such feminine hygiene products. These over-the-counter disposable sanitary pads are non-biodegradable, thus, it takes hundreds of years for air, sunlight, water or ground soil substances to break these sanitary pads or tampons. Yes, your sanitary pads can leave lasting effects on the environment. Besides, if you burn them, they release toxic gases in the environment or if you loosely throw them, they can be eaten by animals causing their death or spread diseases due to bacterial formation on the blood.

From your health's perspective, they disturb the natural functioning of the body by absorbing the natural secretions along with menstrual fluid. The common issues experienced by women due to use of sanitary pads/tampons include rashes, itchiness, boils, redness, dryness, foul odour to name a few.

Reproductive Tract Infections (RTIs) and the life threatening Toxic Shock Syndrome (TSS) are also caused by using commercial sanitary pads/tampons. The Water Supply and Sanitation Collaborative Council's (WSSCC) report – Celebrating Womanhood, informs that most women would menstruate for about 3,500 days in their life time. If we consider a woman to use about 3 pads per day then the no of pads a woman would use in her life time would be more than 10,000. The manufacturers of sanitary pads are now recommending a change every 4 hours!
Better alternative to those non-biodegradable sanitary pads or tampons
If you're already considering moving back to the outdated cloth approach, you should stop right there, after all you need to move towards a better solution not the worse. Fortunately, scientific advancements keep the R&D ball rolling and as a result there some modern solutions for menstrual flow and menstrual cups appear to be the most promising solution.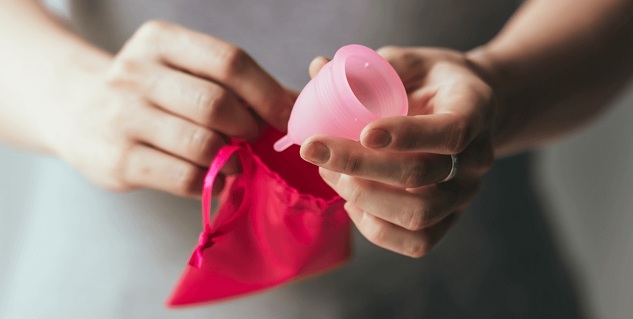 Although, menstrual cups have been used since decades, the latest cups serve the purpose of helping you during menstruation better than ever before, that too without posing any risk to the environment. There are over-the-counter menstruation cups available from popular brands such as Shecup that are completely safe and easy to use.
Also Read: Should you Use Tampons or Menstrual Cups after a C-section?
Here is what makes these menstrual cups better than the sanitary pads?
While a woman may end up using more than 10,000 sanitary pads during her life time as each sanitary pad is recommended to be changed after few hours of use, a menstrual cup can be reused for as long as 20 years
The sanitary pads comprise of materials that are non-biodegradable. On the other hand, menstrual cups are made up of 100% medical grade material and pose no threat to the environment
Sanitary pads may pose risk of bacterial growth due to moisture leakage, however menstrual cups offer a cleaner and simpler approach
It is pretty easy to use a menstrual cup and in fact using menstrual cups also saves you from rashes, redness and foul odour often caused by sanitary pads. So if you have been fed up with frequently changing the sanitary pads and also care about the environment, you can give the menstrual cups a try
Image Source : Shutterstock
Read more articles on Women's Health
For more such stories, Download Onlymyhealth app