A recent National Family Health Survey-4 survey done by the government across 26 states and Union Territories has found that more than 20% of Indians suffer from diabetes, making India second to only China in number of diabetes patients. Diabetes is fast gaining a status of potential epidemic in India, with close to 60 million patients, and yet more than 20 percent of the patients who suffer from diabetes are not able to maintain optimal blood sugar levels. [Ref. 1]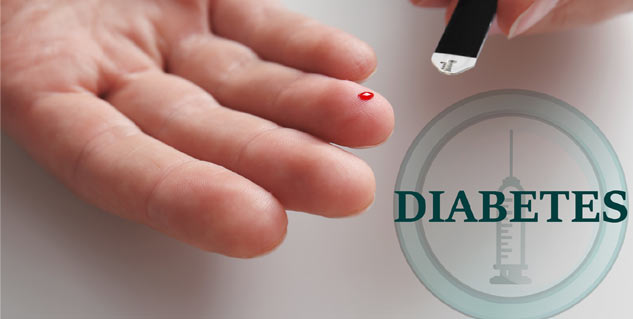 Multiple studies show that the prevalence of diabetes in rural India is much lower than the more affluent parts of the country, largely due to the dietary and lifestyle choices of the urban population. Although genetics play a huge role in risk for developing diabetes, switching to healthy food options habits can help lower the risk.
Since diabetes does not have a cure, the best option that the diabetic patients are left with is blood sugar management, to stay ahead of the curve. Living with diabetes requires a constant effort to maintain optimal blood sugar levels, the medicines given to you are intended to help you keep healthy blood sugar levels, but a change in diet is often imperative.
Both high and low blood sugar levels are dangerous, so keeping a balance is the aim. Limiting the foods which can cause a spike in blood sugar levels can help stabilise it. Choose foods with low glycemic index which do not alter the blood sugar levels and release energy slowly.
A regular exercise program has also shown to help people manage diabetes more effectively. Aerobic and cardio exercises are great for people looking to maintain healthy blood sugar levels. Exercise helps keep your body healthy and minimise the harmful effects of high blood sugar in the long run. Keeping a healthy weight is also key to diabetes management. If you're overweight, then shedding a few kilos can make a huge difference.
Selecting the right foods can be the key for a healthier life for diabetes patients. Oil is an essential ingredient in Indian cooking, and choosing a healthier oil can be your first step in managing diabetes.
You can try Fortune VIVO Diabetes-Care Oil which is more than your regular cooking oil, specifically developed to help regulate blood sugar levels. It is the first of its kind in India, a country which has seen a rise of 50% in diabetes related fatalities over a span of 15 years.
This oil is clinically proven to help manage blood sugar level. It provides a host of other benefits too; such as improving insulin sensitivity and helping manage high blood pressure, which makes it a healthier option for the entire family.The product's efficacy has been mentioned in two journals - The American Journal of Medicine (2016) and The Journal of Clinical Lipidology (2016)
It is not an easy feat to live a healthy life while suffering from diabetes, it requires conscious effort and informed choices to manage this disease. Take the first step and choose a healthier oil.
Check out the healthy oil yourself at https://www.fortunefoods.com/vivo
Ref 1: http://rchiips.org/NFHS/pdf/NFHS4/India.pdf
Image source: Shutterstock