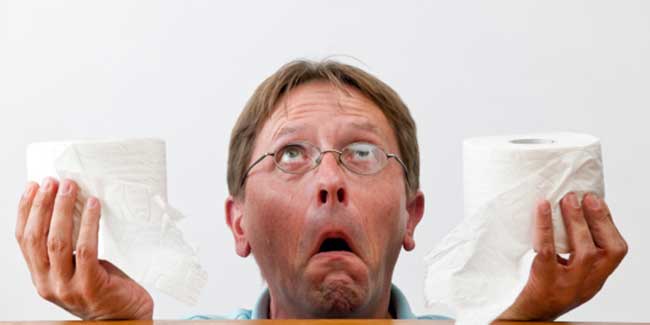 Do you feel bloated and your trip to the bathroom has been unsuccessful? Are you irritable, uneasy, have mood swings and nausea, feel like vomiting, have a swollen abdomen or abdominal pain? Chances are that you are suffering from constipation.
Do you feel bloated and your trip to the bathroom has been unsuccessful? Are you irritable, uneasy, have mood swings and nausea, feel like vomiting, have a swollen abdomen or abdominal pain? Chances are that you are suffering from constipation. A recent survey showcased that nearly 14% of urban Indians are suffering from constipation, higher than the global average of 10%.
A person is considered to be constipated if he/she has not had bowel movements in three or more days. Research shows that 3 in every 5 people suffer from constipation in their lifetime.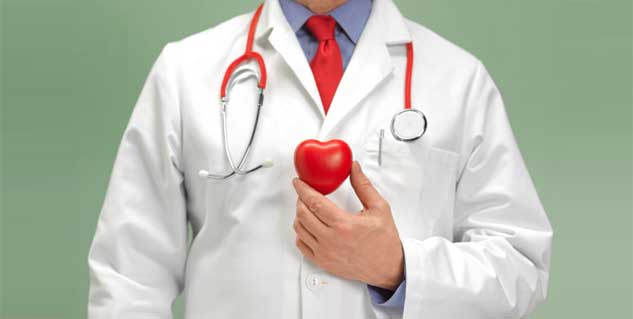 Constipation usually occurs due to the lack of fiber and/or water in their diet. It could also occur due to the lack of physical exercise or can be a side-effect of any drugs. There are different kinds of constipation such as Occasional Constipation, Travel-related constipation and Chronic constipation. Women are 2-3 times more likely to have constipation than men.
Heart attacks and strokes are common among people who suffer from chronic constipation. Constipation requires straining to pass motions which may cause slower blood circulation resulting in clotting of blood. This in some cases may be a vital cause for heart attacks and strokes.
Constipation is not something that one needs to be embarrassed about and there are a number of safe and natural remedies that one can use to prevent and relieve the condition. We spoke to Dr. Muhammed Majeed, Founder and Chairman, Sami Labs and he recommended a few steps that can be taken to resolve constipation related problems.
Drink more water: It is important that one drinks water as it will help in passing the stools. Make sure you drink more water especially if you plan to include more fibre in your diet. Also ensure that your diet has other sources of fluids such as juices, broths and hot teas.
Have more fiber in your diet: Fiber is the most natural laxative as it helps the stool to bulk up. Make sure you drink enough water so that the stool movement is smooth. Don't change your diet abruptly as it can cause bloating and gas. Ensure that the fiber intake is increased over many days. Good sources of fibers include berries, green leafy vegetables, beans and other legumes, seeds and nuts and whole unprocessed grains.
Avoid dairy products except yoghurt: Cheese, milk and other dairy products contain lactose, which can cause gas, bloating and constipation. Avoid them if you are having trouble passing stools. The exception to these kinds of products is yoghurt, which contains probiotic bacteria that aids in digestion. In fact, having a regular amount of curd in your diet will help in more frequent and easy bowel movements.
Natural laxatives: Use natural laxatives that are made from dietary fibers—from soluble and insoluble— sourced from plants. Upon consumption, such laxatives can absorb water and bulk up the stool facilitating the bowel movement. There are laxatives that are made from psyllium husk (provides the fiber) and fenugreek (colon cleanser) that can prove to be a gentle but effective way of speeding up your bowel movement.
Include Magnesium: Eat magnesium rich food. Magnesium has been found to be very effective in relieving constipation. It helps in the movement of the stool in the intestines. Do ensure that you check with your doctor if you are taking it as supplements.
Avoid junk food: We all love our fries and fried chicken. However, prolonged consumption of processed food and fast food can lead to chronic constipation. Eat whole grains instead. Avoid junk foods that have a high level of fat and sugar in them. Opt for lean meats in your diet such as chicken, turkey or fish.
Exercise: Nothing can be more important than exercising. Get out there, even if it is for half an hour. Take a walk or a jog. Even if your diet is all good, your sedentary lifestyle can affect digestion and cause constipation. Make sure you get at least moderate exercise during the week.
I hope all these tips help to keep constipation blues at bay. It is important that we pay attention to fixing this problem to ensure that it doesn't keep coming back.
Image Source: Getty
Disclaimer
All possible measures have been taken to ensure accuracy, reliability, timeliness and authenticity of the information; however Onlymyhealth.com does not take any liability for the same. Using any information provided by the website is solely at the viewers' discretion. In case of any medical exigencies/ persistent health issues, we advise you to seek a qualified medical practitioner before putting to use any advice/tips given by our team or any third party in form of answers/comments on the above mentioned website.