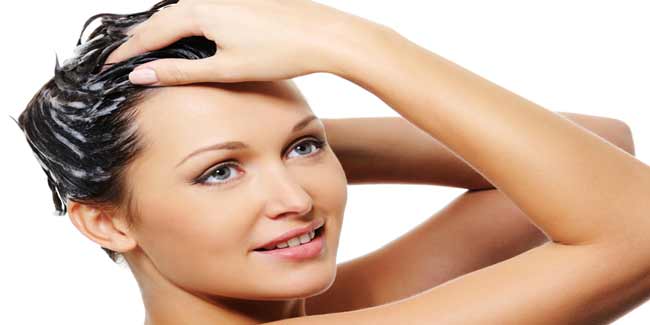 Conditioners are like cold creams or moisturising lotion for your hair. Just as you need moisturisers to keep your skin soft and glowing, you need conditioners to keep your hair soft and shiny.


'Everybody needs conditioner. Use just a little, but do use it, even if you have oily hair. There are special non-greasy conditioners in the market formulated for oily hair types,' says Pune-based hairstylist and salon owner Fazila Ashar.


Question: Why use conditioner?
Answer: "Every hair root has an oil gland. Each hair on our head stands separately because the oil from the gland coats each strand. When the oil from the natural oil glands is not able to reach and cover the whole length of the strand, hair becomes dry and damaged, leading to hair fall. That's why you need conditioners to nourish the entire strand, from root to tip. Especially for treated hair - whether you have got them permed, straightened or coloured - conditioner is not optional, it is an absolute must," says Dr Shehla Agarwal, a Delhibased dermatologist.
Question: How do you know that you are using the shampoo and conditioner right?
Answer: Try this test: After you've rinsed off the shampoo, run two fingers over the surface of your wet hair - that should make a slight "squeaking" sound. Only then, take a dollop of the conditioner, and work it into your strands, starting about two inches from the roots. Move towards the tips, covering the entire length. Conditioner needs time to work. If you apply and rinse immediately, you're not giving it a chance to do its job - keep the conditioner on for at least 5 minutes. Rinse till your hair feels soft (but not slimy). The amount of conditioner needed depends on how your hair feels. Decrease or increase the amount you use till your hair comes out "behaving" perfect - they should be manageable, soft and tangle-free.

Never put conditioner on your scalp. It can make itchy, oily patches to break out all over your head. If you have an itchy scalp, get an oil massage or hot-oil treatment before shampooing and conditioning your hair.

Don't change your conditioner brands too often. Give the product a little time to "tame" your tresses. If a hair care brand really understands and nurtures your hair, stick to it.

Leave-in conditioner is great for hair that needs extra moisturising. Once you're done washing and conditioning, apply your leave-in conditioner on wet strands - don't rinse it out.

Add to the at-home treatments henna (mehendi), mixed with oil or egg yolks, adds bounce and shine to your hair. However, it can leave your hair feeling rough and tangled - apply a dollop of conditioner after you have applied henna to smooth things over. Traditional herbal treatments such as reetha and shikakai also tend to dry out hair. Conditioning is a must to soften hair washed this way.

When having hot water baths? 'Cold weather calls for more conditioner since hot water strips the oil from your hair, leaving it brittle and dry. A common mistake people make - they apply oil, and then shampoo it off with hot water. You are first adding moisture, then taking it right back out!'explains Dr Agarwal.

Get the heat to help your hair, not damage it! 'For deep conditioning, apply oil and wrap a hot, steaming towel around your head. Use the heat to help the oil soak into your scalp more effectively. Follow through with a shampoo and conditioner. This is something you can do at home once a week,' she says.

Condition, don't straighten!You can say bye-bye to thick, gorgeous hair if you regularly singe your tresses with hot hair-irons and blow-dryers. If you are going for the straight look, slather on a smoothing, anti-frizz conditioner, instead of using hot iron. If you want a beautiful head of healthy, glossy curls, volumising conditioners are the answer. They enhance the curls and add bounce.
Inputs received from Good Housekeeping.
Read more articles on Hair Growth.