Some medical conditions of the heart run in a family, meaning they are caused by changes in genes that are passed from one generation to another. All inherited heart diseases necessitate special attention for the individual patient and for the family to see if other relatives are also affected.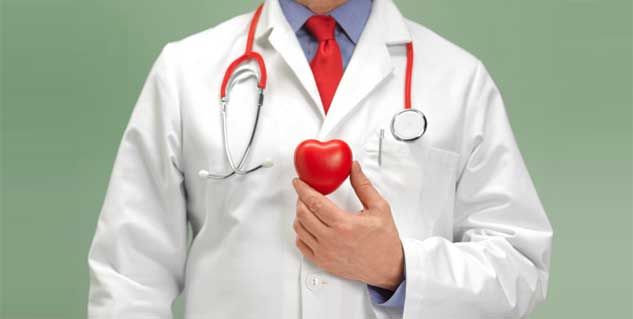 Genes, made up of chemicals called DNA, are the basic units that provide instructions for cells to make proteins that carry out all bodily functions and form our physical characteristics. Genetic conditions are caused by mutation in one or more genes passed from generation to generation.
The first step in trying to determine whether heart disease runs in your family is to draw a family tree, that shows who has and who does not have the possible inherited medical condition.

Organized information about the medical history of family members will help identify the pattern of inheritance, and as to who in the family is at risk of disease. It is important to know whether any relatives have been diagnosed with any heart problems, or have had a sudden death, or any major illness.
Sometimes people are not aware that they have a heart condition because they have not seen a doctor recently, or have not had the appropriate tests performed. The sudden death of a previously healthy young person should be especially closely examined.


What can Genetic Testing Tell You?
Genetic testing is the process of taking a sample of a person's DNA to look for changes that could result in inherited heart disease.
Genetic testing can be used for the following:

• To clarify the diagnosis of inherited heart disease
• To identify the cause of heart disease in a family
• To assess which family members are at risk of developing the same
How Does the Genetic Testing Process Work?

Genetic testing of the family should be considered for hereditary illnesses such as heart disease. This provides an accurate picture of the gene mutations and how the disease may show up in that particular family. Identifying specific patterns in the family can indicate the gene mutation that is the accurate marker of the family's heart disease.
Genetic testing analyses a panel of genes known to cause the specific hereditary condition and other similar conditions. The patient's DNA sequence is compared with a reference sequence. A disease can be caused by a single change in one gene or it could be several mutations causing disease in the family.
Genetic testing should be performed in conjunction with counselling before and after testing. This helps individuals make an informed decision and ensures that individuals and their families are suitably cared for and understand what the results mean.
It can take a few weeks or months to get the results, depending on the genetic test ordered. With new research, new information becomes available about whether a particular gene changes. Therefore, it is important to remain in contact with the expert who performed your genetic testing.
Image Source : Getty
Read More : Press Release