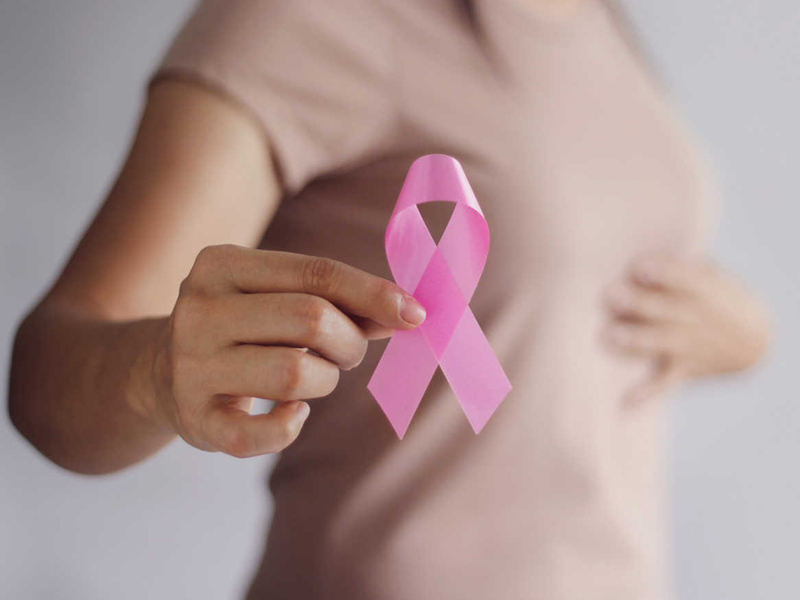 When the abnormal cells in our breast start to grow, it is referred to as breast cancer. Cancerous cells grow more rapidly than the healthy cells. Both men and women can suffer from this type of cancer but it it extremely rare in men. It is important to get regular checkups and examine your body. If you come across any changes in your breast size, its appearance, colour or discharge, you should talk to a doctor immediately. Living with breast cancer is exhausting for the patients, both physically and mentally.
Being diagnosed with breast cancer can create panic in an individual's life, thus it is important to stay calm and talk to an expert about the steps for treatment of breast cancer. October is celebrated as the Breast Cancer Awareness Month and it is an annual global campaign to raise awareness about the effects of breast cancer. To mark this special month, Onlymyhealth editorial team spoke to Dr. Ravindra Vottery, Consultant Medical Oncologist/Hemato-Oncologist, Yashoda Hospitals Hyderabad, to know if breast cancer can be cured without surgery.
Can breast cancer be cured without surgery?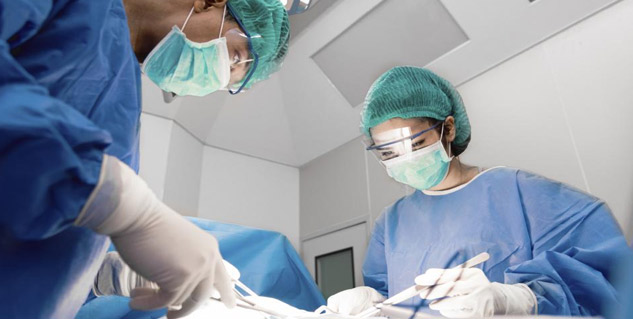 Though every woman understandably would like to avoid surgery in breast cancer, it is not yet safe to do so, despite a lot of research going on in this area. The cancers which can be cured without surgery are some highly chemotherapy-sensitive cancers, like Lymphomas. The most common human cancers need to be removed with a clear safety margin around the mass. Some breast cancers, especially if strongly Hormone-sensitive or HER-positive can sometimes become very small or even appear to resolve completely with initial therapy. Yet living cancer cells can exist at a microscopic level and cannot be ruled out with presently available tests. Hence, it is still unsafe to avoid surgery, atleast resection of that small area of the breast where tumor existed, called breast-conserving surgery.
Also read: Breast Cancer Awareness Month: What Are The Four Stages Of Breast Cancer? Oncologist Explains
These cells otherwise would regrow and spread elsewhere, converting the case to stage 4. And if the tumor partly persists despite initial or preoperative chemotherapy, Trastuzumab, or hormone therapy, then surgery is essential to prevent regrowth and spread of cancer. The quicker the removal of tumor, the better. Attempts to omit surgery can shorten the survival of the patient, even in very elderly patients.
Unless the patient is very frail or is likely to soon die of other diseases. Omission of surgery is not advisable at present and should be tried under a carefully organized clinical trial in a cancer speciality hospital only. Women shouldn't worry about damage to breast appearance with surgery, as excellent plastic surgical reconstruction can be done. With expanding use of Sentinel node biopsy, axillary node removal can be minimized, so that arm swelling would not occur.
Breast cancer treatment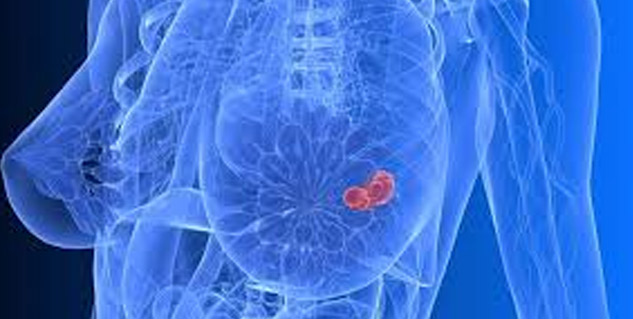 According to Dr. Nanda Rajneesh, General and Laparoscopic Surgeon Apollo Spectra Hospital, Bangalore, chemotherapy is mostly the first step of treatment for breast cancer combined with surgery depending on the progressive stage of breast cancer that has to be treated. Apart from surgery, other treatments for breast cancer include chemotherapy, immunotherapy and radiation therapy. Other ways to manage breast cancer and recover from it are certain lifestyle moderations, accepting the changes in your body, making a pain chart and discussing the next steps and fertility options with your doctor.
Also read: Living With Breast Cancer? Here Are 5 Steps To Manage The Disease
Avoiding surgery for breast cancer is not advised by Dr. Ravindra Vottery. Living with breast cancer can be extremely difficult and the best way to cope up with this disease is by talking to your loved ones. It is very important to understand the changes that your body is going through and you will need a holistic approach to restore back your normal life. Along with the medical treatment, it is also helpful if you focus in your lifestyle and mindset. It can take a toll on you both physically and emotionally.