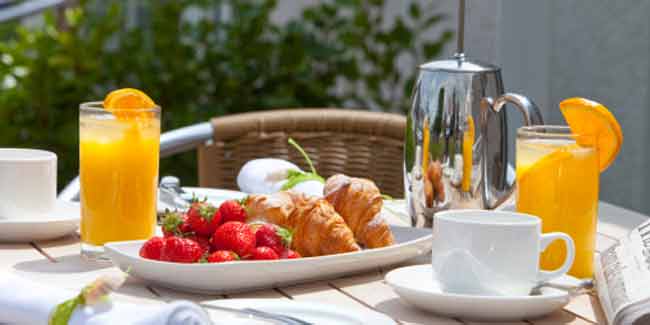 A research conducted at the Tel Aviv University has found that that proper meal timing can make an important contribution towards managing obesity and promoting an overall healthy lifestyle. The study found that people who eat their largest daily meal at breakfast time are far more likely to lose weight and have a lesser waist line circumference than those who eat a large dinner, a new study has revealed.

Researchers conducted a study in which 93 obese women were randomly assigned to one of two isocaloric groups. Each consumed a moderate-carbohydrate, moderate-fat diet totalling 1,400 calories daily for a period of 12 weeks. The first group consumed 700 calories at breakfast, 500 at lunch, and 200 at dinner, while the second group ate a 200 calorie breakfast, 500 calorie lunch, and 700 calorie dinner. The 700 calorie breakfast and dinner included the same foods.

By the end of the study, the 'big breakfast' group had lost an average of 17.8 pounds each and three inches off their waist line, compared to a 7.3 pound and 1.4 inch loss for participants in the "big dinner" group.

According to Prof. Jakubowicz, those in the big breakfast group were found to have significantly lower levels of the hunger-regulating hormone ghrelin, and showed a more significant decrease in insulin, glucose, and triglyceride levels than those in the big dinner group.

The study is published in the journal Obesity.
Read more Health News.