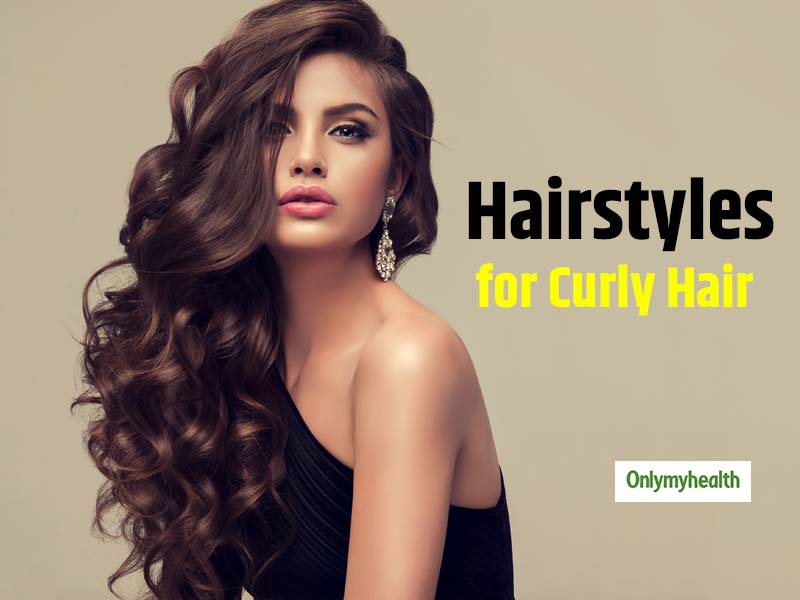 Curly hair can never go out of style. Your curls can match with all your outfits and looks if styles perfectly. If you have natural curls then you are simply blessed. You can experiment with numerous hairstyle which will make you look stylish. A lot of girls who do not natural curls, try different tools to achieve those curls because curls can enhance your look immediately. If you are confused how to style your curls, then here are some ideas which can help you. These hair simple yet stylish. You can try these hairstyles for your office, college, date or any other special occasion.
Amazon Summer Sale Special: Buy Philips BHB862 Hair Curler (Black/White at the Lowest Price, MRP- 1995/-, Offer Price- 1549/-.
Messy bun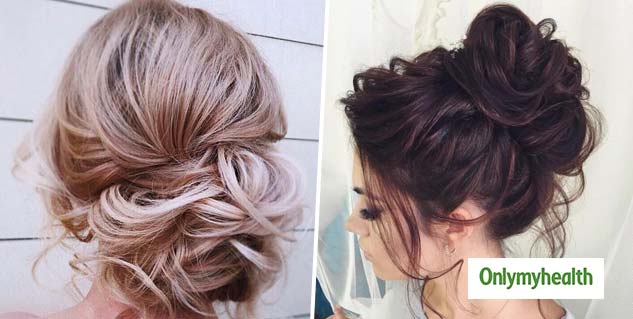 Curly hair is the best way to enhance the messy bun. A messy bun is not just trending but it is also one of the most effortless hairstyles. Curls will enhance the overall look of your messy bun. To make a messy bun, first, tie a high ponytail. Now twist your hair to make a bun. Once it is in an appropriate shape, pin it up and take some hair out from each side to enhance the look. Also, make sure that you leave your loose from the front and it is done! If you are running late then it is the best way to rock your look.
Also read: Convert your Glossy Lipstick into Matte with these Simple Methods
Side messy braid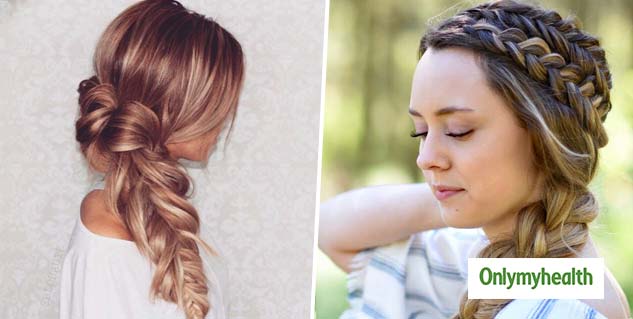 If you have curly hair then you can rule all the messy hairstyles very well. A messy side braid is also a great option to try. It also requires fewer efforts. It will go well with your everyday look as well as on special occasions. To make a side messy braid, you have to first comb your hair sideways and make a loose braid. Pull your hair out to give a loose effect. Also, take out some from the front to look more gorgeous and you are good to go.
Amazon Summer Sale Special: Buy Philips HP8643/46 Styling Kit with Straightener and Dryer (Pink/Black) at the Lowest Price, MRP- 1970/-, Offer Price- 1549/-.
Half ponytail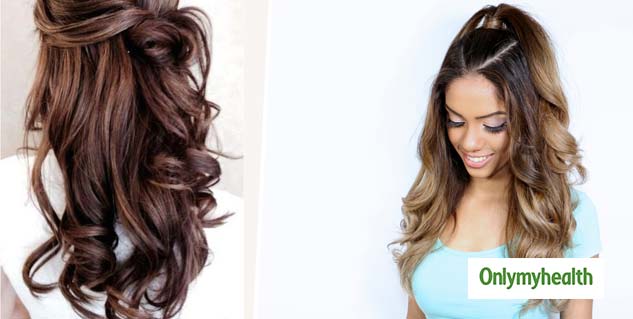 Half ponytail is another great way to style curly hair. You will notice many celebrities carrying this hairstyle. Take your hair from the top section of your hair and tie a pony out of them. Place it like a high ponytail. You can also take some hair and wrap it around your hair band.
Also read: 5 Ways to Style a White Shirt this Summer
Keep them loose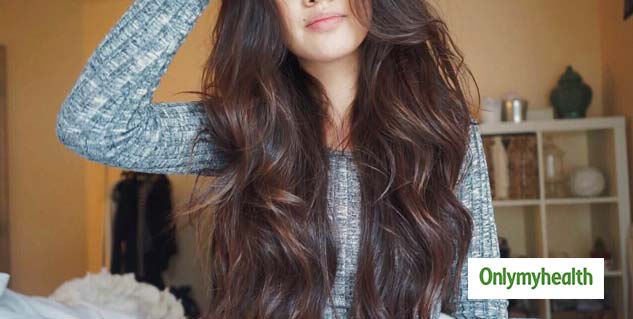 Do you have natural curls? Do not worry you do not have to do anything. Open loose curls are also an option which you can choose. Soft curls are one of the most preferred hairstyles. But make sure that you do not comb your curls again and again. Once you have styled your hair set it with a setting spray.
Read more articles on Fashion and Beauty.