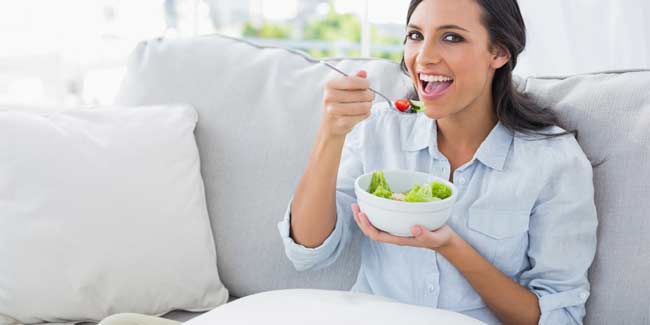 The kind of food you eat before getting pregnant has an effect on not only the chances of getting pregnant but also the health of your baby. That is why it is recommended that women and even men should improve their diet at least 3 months before planning pregnancy. Sticking to a balanced diet increases your chances of conceiving and having a healthy baby and there are certain specific guidelines you should adhere to when planning your pre pregnancy diet.
Guidelines for Diet before Pregnancy
A healthy pre pregnancy diet plan should be a balanced with a variety of recommended foods. The amount of intake of these foods depends on whether you are overweight or underweight. You need to reach your ideal body weight before planning on getting pregnant. Both the conditions of body weight – underweight and overweight, are not conducive for conceiving. Consult with your healthcare provider for weight management.
Five portions of fruits and vegetables daily are important for providing the essential nutrients to your body for conceiving. Fresh fruits are best but you can also take tinned, dried or frozen ones. Fruit juices can also be consumed.
Take adequate amount of carbohydrates in your diet but stick to whole grain products, be it bread, rice or barley.
Soy, Beans, lentils, peanut butter, nuts, tofu or any kind of pulses are very good source of proteins for pre pregnancy diet.
Calcium-rich food such as milk, cheese, yogurt and other dairy product should form a part of your diet before pregnancy.
Take foods rich in iron such as pulses, dried fruit, whole wheat bread, green leafy vegetables and fortified cereals during breakfast. These build up the resources of iron before you need them during pregnancy.
Include some food containing vitamin C in your diet. It is important for digesting the iron and absorbing it in your body. Broccoli, papaya, oranges, green peas, lettuce and pineapple are some fruits and vegetables rich in vitamin C. You can squeeze out juice from them too.
Folic acid supplement is very important to be included in your diet before pregnancy if you want your baby;s brain and spine to develop better. The recommended daily intake before and after pregnancy is 400 micrograms. Check out the label on the bottle of folic acid to find out the whether it contains the necessary amount or not.
Pre pregnancy diet has another advantage. If there are some complications which do not allow you to take nutrient-rich food during pregnancy, you already have some reserves of nourishment to draw from. Plan your pre pregnancy diet and stay away from alcohol, caffeine and all the food items that damage your health.
Read more articles on pregnancy diet