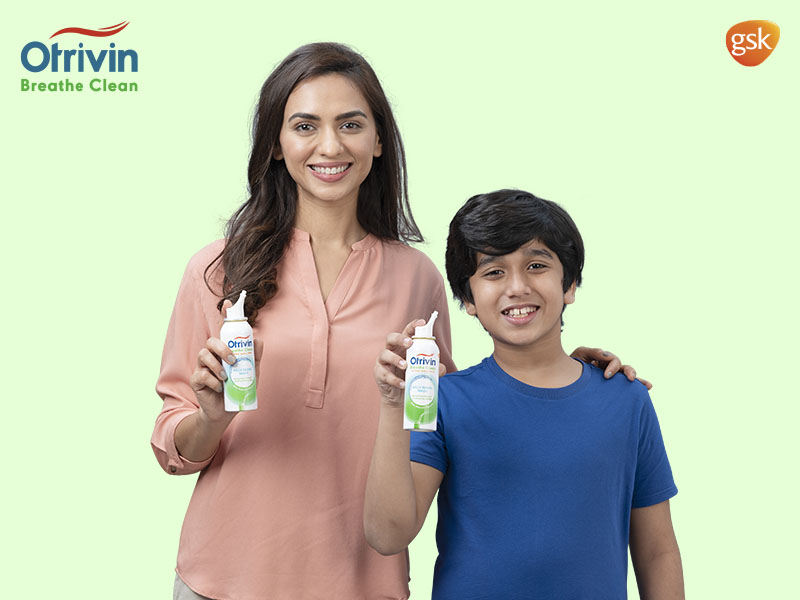 The best practice to keep yourself safe from the ongoing pandemic is hygiene; hand hygiene, oral hygiene and nasal hygiene are the three pillars of hygiene that can shield you against a respiratory illness. While hand and oral hygiene are stealing the limelight, nasal hygiene is not popular among the general public. But it is important to note that saline nasal washing or nasal sprays play an effective role in maintaining good nasal health and hygiene. There are many benefits to saline nasal washing, from maintaining nasal hygiene and cleaning the nose to removing crust, debris, etc.
What is saline nasal washing?
It is the process of rinsing the nasal passage with a saline solution or a saline nasal spray like Otrivin Breathe Clean to wash out mucus, crusts, and other pollutants from your nose. It even soothes the nasal passage and moisturizes the nose.
While knowing how to use a nasal spray or its myriad benefits is one thing, actually buying one involves a bit more consideration. Here are a few things to consider when buying a nasal spray for daily saline nasal washing.
Is it natural?
Saline nasal sprays like Otrivin Breathe Clean, containing natural ingredients such as isotonic sea salt solution and glycerine, are safe for everyday use and effective in maintaining good nasal hygiene.
How effective is it in symptoms of seasonal allergies and providing relief from cold and flu symptoms?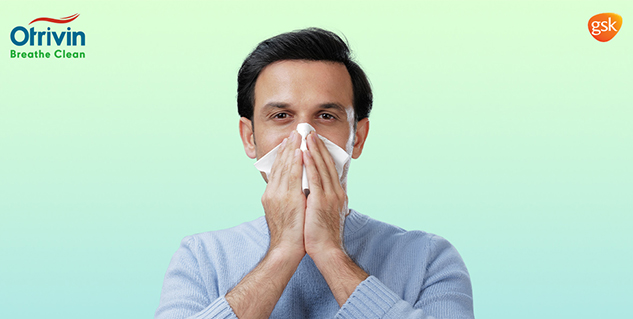 Saline nasal washing can help you recover from sinus issues, colds, flu and provides relief from nasal congestion. It is also used as a supporting treatment for rhinosinusitis (inflammation of nasal cavity and paranasal sinuses). According to studies, the use of a saline nasal spray can reduce the severity of allergic rhinitis (allergic reaction resulting in nasal discomforts like sneezing and runny nose)
Is it fit for daily use?
The nose is a potential opening from where germs, viruses, microbes and other particles can enter the body. Therefore, it is essential to protect the nose and build its immunity to safeguard one's health. Saline nasal washing or using nasal sprays is an effective way to increase nasal immunity. Additionally, with exposure to pollution and germs, daily use of nasal spray is advisable to wash out excess particles like dust, pollen etc., from the nose. And since nasal sprays like Otrivin Breathe Clean contain natural ingredients, it is ideal for everyday use. Adults and kids above 2 years of age can use it 1 to 2 times a day.
Is it easy to use?
While looking for a nasal spray, you should make sure it is easy to use and store. Nasal sprays like the Otrivin Breathe Clean are easy to use. Here's how: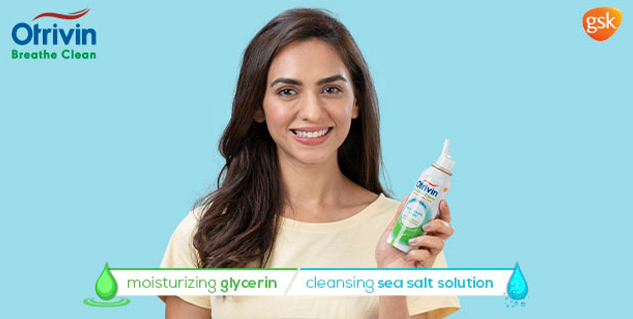 Blow your nose gently
Close one nostril with a finger and keep your head straight
Insert the nozzle of the nasal spray into the open nostril. Pump the spray twice and breathe in deeply a few times
Repeat the procedure on the other nostril
Blow your nose gently after you are done using the spray
Clean and close the nozzle with an overcap before storing it safely in a cool and dry place
Using a saline nasal spray regularly may protect you from perennial infections or seasonal allergies. And saline nasal sprays like Otrivin Breathe Clean contain natural glycerin to soothe and moisturize the nose. While we hope for the ongoing pandemic to retreat, seasonal flu viruses and air pollution will continue to remain. Therefore, using a saline nasal spray will help in maintaining good nasal hygiene and immunity.
Disclaimer:
This article is sponsored by GlaxoSmithKline Consumer Healthcare ("Company") for sharing information in the public interest. GSK does not approve or recommend the use of medicine in any way other than what is approved. Thus should not be considered as a substitute for medical advice. Please consult a health care practitioner for more details.
PM-IN-OTRI-21-00042
Read more articles on Other Diseases