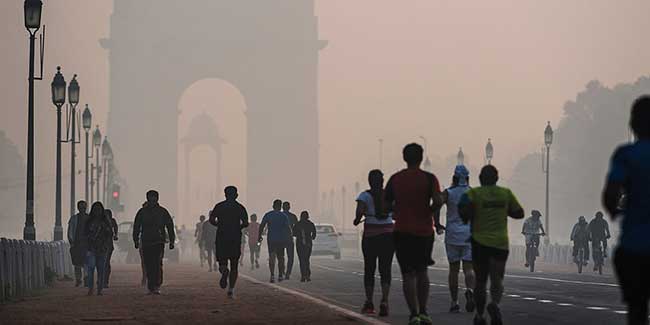 The decision of Delhi government to switch to CNG 10 years ago was supposed to bring an end to pollution health hazards, but environmentalists have presented a different view. The firework used this diwali has increased the pollution level to an alarming level. Already the rise in number of vehicles plying on the roads of Delhi has increased the levels of pollutants called particulate matter (PM) and oxides of nitrogen (NOx). NOx and PM can cause cancer and asthma. The several fold increase in concentration of particulate matter in air after Diwali is severely affecting the asthma patients and newborn chilndren.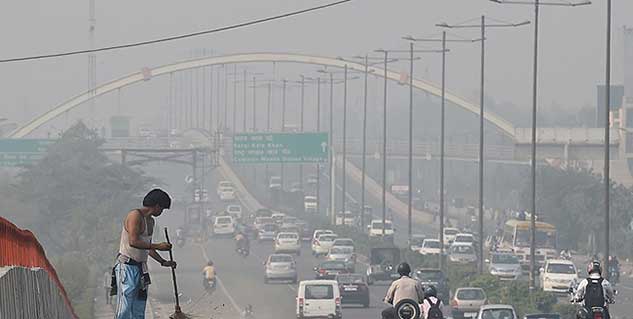 The Delhi cancer registry maintained by AIIMS confirms the fears of a rise in cancer cases in the city. It shows a rise of lung cancer cases by 2 to 3 percent. According to a cancer specialist at AIIMS, Dr. Vinod Raina, out of 13000 new cases of cancer reported each year, 10 percent are lung cancer patients. Whereas, earlier only 14 to 15 cases of lung cancer were reported in one lakh cancer patients. Out of the new cases of lung cancer reported, 30 percent did not have anything to do with smoking.

The Centre for Science and Environment reports that the environmental pollution is on the rise in Delhi. Since 55 percent of city's population lives within a radius of 500 metres from main roads with high pollution level due to vehicles, they are at an increased risk of getting affected. The move to bring in CNG for vehicle fuel 10 years back has not helped to curb vehicular pollution but only made it invisible. The additional threat of NOx pollution along with PM has created a situation of red alert.
The cloth masks used for prevention of particlulte matter entry in respiratory tract are of no use during this severe condtion. Health offcials have warned people to avoid direct exposure to air especially during early morning hours.
Some precautionary measuresure we should follow:

1. Consume jaggery and honey for a stronger immunity.

2. Avoid morning walks as the levels of smog are at peak during the early hours of the day.

3. Keep indoor plants like Snakeplant, Golden Pothos, English Ivy to purify the air inside home.

4. Wear a mask if you are going out.

5. Patients of asthma and chidren should avoid going out during smog.