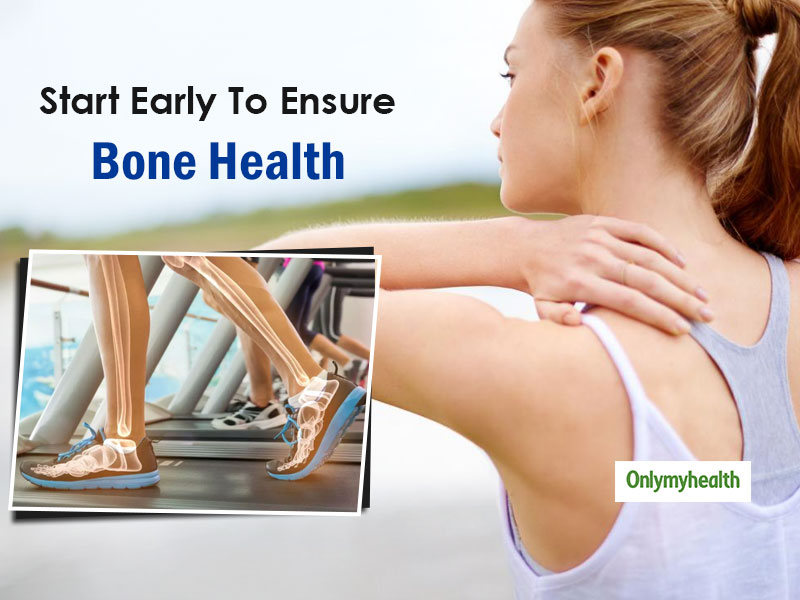 Your bones constantly change with wear and tear in bone mass, making anyone prone to develop osteoporosis
Neeta Mehra, 53 suffered her first fracture 18 years ago and has had eight additional fractures since then. Each fracture gave her tremendous pain with extended stays in hospitals. She feels that she has become a 'drag' on her family due to several limitations. It was told to her that the lack of proper treatment was the primary reason behind those multiple fractures. Also, the damage was so bad that getting cured was near impossible. Orthopaedic surgeon, Dr Gautam Shetty, Qi Spice Clinic, says, "The bone mass increases the most at the age of 12.5 in girls and boys at 14.1. The total adult bone accrued in two years is 26 per cent. Also, the same amount of bone is typically lost in 30 years between the age of 50 and 80."
Osteoporosis is associated with old age. Busting this myth, Orthopaedic surgeon, Dr VK Gupta, HOD, Orthopaedic department, Asian Hospital says, "Cases of osteogenesis imperfecta (OI), commonly known as 'brittle bone disease,' is very much prevalent in children. The reason being; lack of exercising, sedentary lifestyle and the laid back attitude towards physical fitness."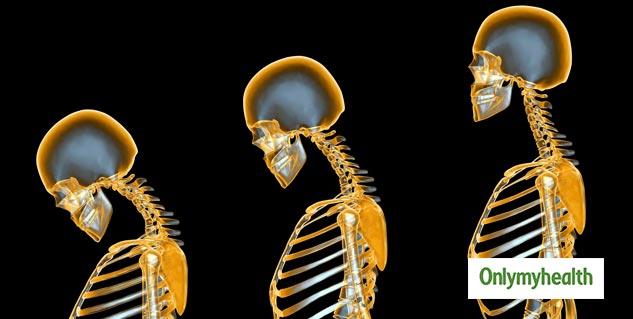 Also Read: Ways to Promote Bone Health Naturally
Feel it in your bones
Orthopaedic and Joint Replacement Surgeon, Dr Rajeev K Sharma, Indraprastha Apollo Hospital, talks about the bone-related problems gripping people of all age:
Osteoarthritis: It involves the degradation of joints mostly caused due to loss of cartilage, causing stiffness, locking or pain.
Fibromyalgia: It mainly affects the muscles and the points at which the muscles attach to the bone.
Kyphosis: Being more common in females, it is caused due to metabolic problems, brittle bone disease, Scheuermann's disease.
Torn Meniscus: This type of tear is common in cases of movement while carrying weights. The meniscus tear can be minor as well as major where the cartilage is just hanging with the help of a thread. Other bone-related problems include fractures, flat foot, hip fractures, etc. which can be certainly corrected with timely treatment and regular physical exercises.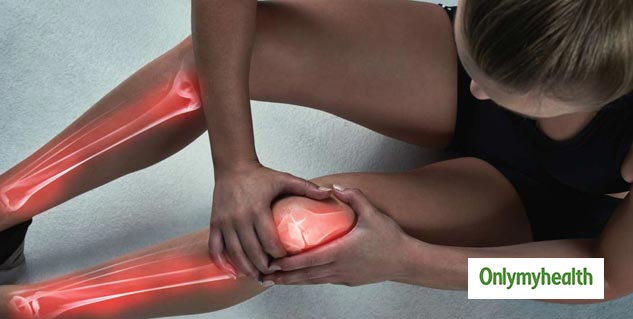 Also Read: Non Surgical Solution For Knee Repair: Know All About Stem Cell Regenerative Therapy From Dr Pradeep Mahajan
Keep bones healthy
Weight-bearing exercises help build bone strength
Weight training: Weight training involves lifting heavyweight. Carrying heavy weights help in enhancing the bone density and add to the benefit of bone health.
Hiking: Those who love adventure should certainly head for hiking. This will not only fulfil your penchant for fun but also help build your bones.
Running: It helps manage weight, it helps keep the heart in good health, and it also strengthens bones and muscles.
Brisk walking: This is a low exercise but has a good effect on bones.
Apart from weight-bearing exercises, posture and muscle-strengthening activities are also important:
Yoga: In the long run, yoga prevents injuries to ligaments and muscles.
Posture exercises: Posture exercises help correct drooping shoulders, relieve a crouched back and straighten the neck. This helps in enhancing the ability of the spine to brave wear and tear of muscles.
Body Balancing: The act of balancing the body is not just possible with a healthy body. But it requires a balance between the mind as well. This is undoubtedly important for the older lot as it helps in preventing sudden falls due to balance issues.
The other exercises for bone health that can be done at home are listed below: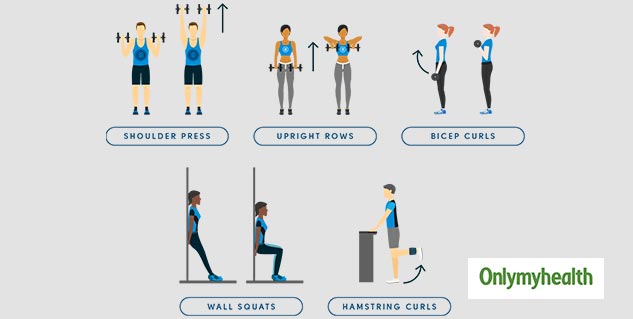 Read more articles on Other Diseases