Jealousy results in a combination of emotions - anger, sadness, resentment and disgust. It is a strong urge for someone else's stature or possessions. In a social setting, it causes doubts about their partners and fears when they interact with certain people, who go about in flashy cars wearing the latest fashionable clothes.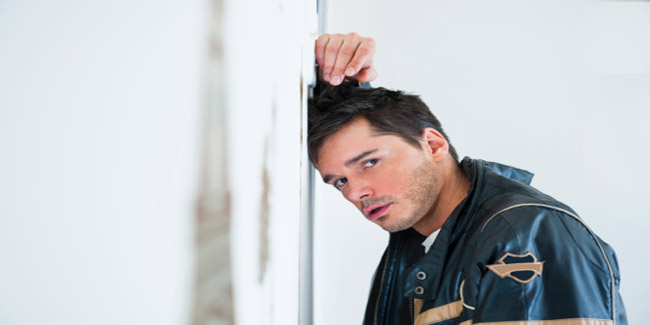 There are varying degrees of jealousy. When your woman or girl friend goes out with friends on and shares laughter with male friend. You may feel jealous or suspicious about this kind of behaviour, but it is a normal and healthy reaction for which you don't have to worry.

In a converse situation a man who gets mad when his girlfriend goes out with a group of men and sees one of them flirting with her, is also a case of healthy jealousy. It is likely that he is concerned about her well-being and most women like that and may feel insulted if you don't react.

Jealousy can be obsessive and serious sometimes. One case of obsessive jealousy is man questioning her loyalty to him. The man develops a low tolerance level and in course of time she is too scared to look at another man when they go out.
What makes men jealous?

You may have acquired the obsessive kind of jealousy on account of past experiences with girlfriends who have cheated on you. This makes the man to be highly possessive and attempt to control her, even though she has not given him a reason to doubt her, he desperately tries to hold on to the relationship at any cost.

Similarly, you may have cheated in the past and in an attempt to ensure that the table is not turned on you by her, you want you to be the sole object of her desire.

Mostly, jealousy is a product of a lack of self confidence in the man, making him feel that he is not good enough for her. Most other men are better looking and you are jealous of that. You worry that she may be stolen from you by other male friends that she shares a close bond.
When is jealousy serious?

Uncontrolled jealousy damages a relationship by losing the essential bond of trust. To tell your girlfriend that she cannot have lunch with a colleague because of a lack of trust, should you even stay together?

Jealousy curtails quality time together and leads to numerous fights that deal with each other's short comings and negative qualities. Furthermore, you end up spending the bulk of your day imagining scenarios in which she may cheat on you. Before you know it, the greater part of your relationship will be spent on what could be happening rather than what is happening.

If your relationship is progressing to dangerously high levels of jealousy, it is time to reach for help.


(Image:Getty)
Read more articles on Relationship Help.