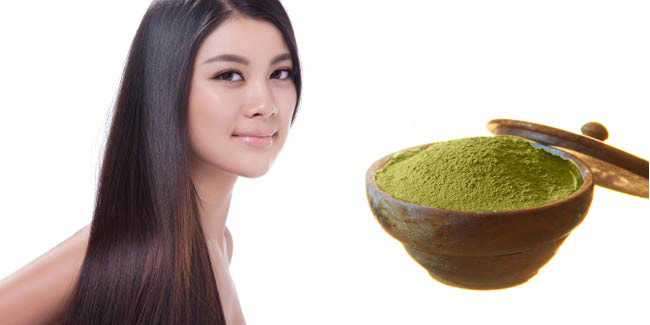 Brahmi, scientifically called Bacopa Monnieri and Bocopa Monniera, is a plant that has been used as a natural remedy for several problems in the ancient Indian medicine system Ayurveda. While brahmi has been proven to be very effective for improving memory; a large section of people use brahmi powder for hair growth. Other common uses also include remedy for irritable bowel syndrome (IBS), Alzheimer's disease, anxiety, attention deficit-hyperactivity disorder, allergic conditions. It has also been used as tonics to fight stress.
Some people also use the plant to treat hoarseness, mental illness, backache, joint pain, and sexual performance problems. However, brahmi can also offer a wonderful treatment for your hair. An interesting fact is that brahmi can be used in several ways. You can also find ready-to-use brahmi oil for hair growth.
How to Use?
You can find great results with brahmi powder for hair growth as it not only helps you with your hair problems but also increases certain brain chemicals making your brain sharper. So instead of using chemicals you can rely on brahmi for hair growth. Brahmi has amazing ability to thicken the strands while strengthening the roots of your hair. Both of which are result in better hair growth. You can prepare a natural paste using brahmi powder for hair growth.

You can get leaves of the plant from your local market or you may buy the powdered form of it. Dry and ground the leaves into a fine paste. The fresh paste would smell like mowed grass so you can also add some essential oil or olive oil.

You can also mix brahmi for hair with other herbs like amla, tulsi or neem. It is advisable to use such herbs and oil while preparing your hair remedy using brahmi powder for hair growth since brahmi alone may not be able to properly cling to the hair. Adding such oils and herbs makes the paste easier to use. Just apply the paste to your hair and let it stay for 45 to 50 minutes. You can then rinse it off wild lukewarm water.
Benefits
Brahmi can help promote the overall health of your hair making it longer and thicker. Brahmi powder for hair growth can reduce the number of split ends drastically within a few weeks of regular use. It coats the hair follicles reducing the damage to hair. This also allows the hair to develop volume and length. It also nourishes the roots of the hair thus reducing the hair fall. You cannot only use the fresh brahmi powder for hair growth but you can also expect it to help you with the dandruff problem. It reduces dryness from the skin and prevents itchy scalp.
Image Courtesy: Getty
Read more articles Hair Growth