Senior citizenry are winter illnesses and synonymous unfortunately, but this guide should help you feel a little safer.
Senior citizenry and winter illnesses are synonymous unfortunately. The cold, damp weather doesn't suit their weakened immune systems and they become susceptible to infections, viruses, bugs and hypothermia. There are measures they can take to counter the effects of the season, but if you know any senior citizen, whose health might be compromised, take it upon yourself to help out.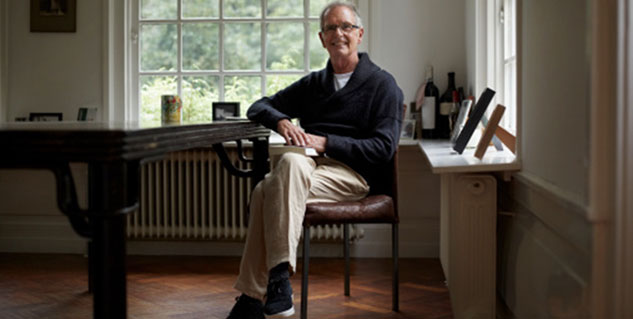 Wrap up warm

If you are going outside, expect the unexpected with respect to the weather. Temperatures can plummet in the late afternoon when darkness sets in and you may feel a dangerous chill and with it the risks associated with hypothermia. Wear a hat, scarf and gloves to cover the exposed areas of your body, and bring an umbrella with you. This can also help you in difficult under foot conditions and help you to avoid a possible fall. Have a couple of warm cardigans to wear around the house.
Also read : Common winter health excuses you make
Winter appliances
Heaters, furnaces, radiators, fire-places, cookers, stoves, electric blankets and kettles; all of these appliances play a role in keeping our senior citizens warm and comfortable. These should be checked against malfunction and replaced if they are not performing to specification. Ensure that there is a working thermostat in place, somewhere in the home, and the resident is able to operate it as per his/her wishes; 24C is a comfortable temperature for a home, but this is a variable of course. Ensure the resident is able to troubleshoot all the winter appliances if something should go wrong.
Also read : Tips for heart patients during winters
Personal emergency system
Falls and accidents are regular during the winter season, especially among the elderly. Whilst the younger generations might be able to get up – and put the fall down to bad luck – the senior citizen could easily break a limb and be rendered motionless. In such a case, they should be able to utilize a service to come to their aid, so advise them to acquire a medical monitoring device, or a personal emergency system, which they can carry on their person. Neighbours can play a significant role in keeping the elderly safe from certain health-risks too, by arranging to drop in once or twice a week or be able to answer an emergency telephone call on demand.
Aggravated joints
Senior citizen's limbs and joints can become very lethargic and stiff during the winter months, the reasons for which are not exactly clear; a realistic explanation can be that the body is slow in sending blood to these areas during the cold weather as it prefers to keep the vital organs – such as the heart, liver, kidneys – as warm as possible. Having these joints loosened up a few times during the winter may be a good idea. Warm oil massages are helpful, but you can also pick up supplements like glucosamine chondroitin and gugglu to counter this condition.
Image source : Getty
Read more articles on Healthy Living
For more such stories, Download Onlymyhealth app