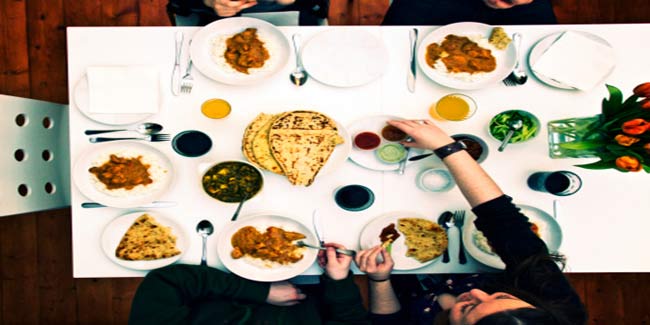 One must make suer to wash dishes thoroughly in hot, soapy water before reuse. Here are a few other things one must bear in mind when washing their utensils.
Grandmothers and mothers, since ages, have been in the practice of boiling water to disinfect baby bottles. It is ritual that they have been following to ensure that there is no growth of bacteria or germs of any kind, which usually thrive in still and stagnant water or leftover milk. We pay that 'extra' attention towards the health of our tiny toddlers, then why is the health of our family members such a neglected affair?
We all are aware that unhygienic and dirty water can be breeding site for various kinds of diseases. Recent reports shared by Brihanmumbai Municipal Corporation (BMC) in July 2014 validate that, nearly 11%* of water samples collected in Mumbai were found to be contaminated. The civic body collected 3,116 samples, of which 264 (11.65%) samples were found to be unfit to drink, which included 99 having E.coli bacteria. Figures state that there has almost been a 100% increase in the presence of E.coli bacteria in the water since last year. These scandalizing figures show how most of the houses in Mumbai unknowingly put at stake the health of their family members by using this water for cleaning and rinsing daily utensils and doing household work.

It is surprising but true that the common behavior of washing your utensils with cold water is often the root cause to the innumerable health problems that arise. It is a known reality that a temperature of water must be as high as or above 70O Celsius to eradicate all the growing of germs on your utensils, something that is unattainable with a hand wash. With diseases like typhoid, cholera, dysentery becoming every household's problem, it is time one must look deeper into every aspect of hygiene starting from the utensils in which one dines. Although it seems quite insignificant, water temperature when rinsing dishes is just as important as the food one consumes.
This temperature is easily reached in a dishwasher, but in a washbasin or a sink, it's near to impossible. All those who possess a dishwasher might know that a dishwasher reaches 70° C before dishes, pot, pans and other cutleries are sanitized and all those potential germs are swept away. So for all thosestuck with scrubbing dishes – there is a higher likelihood of some bacteria crouching on your plates and thus higher chances of you falling prey to the diseases. Remember that if you aren't using a dishwasher, you are probably gulping germs for dinner.

These are few things one must bear in mind whenwashing your utensils:
Killing bacteria and microorganisms



Remember that cold water or luke warm water is a breeding spot for germs. Running water from the tap is at a low temperature of 28° C which is ineffective for a hygienic clean wash of your utensils. Temperature of water when washing dishes must be as hot as 70O C, something that cannot be attained via hand wash.
Cleaning power



Washing dishes in hot water helps to kick away and clean dirty dishes reducing the amount of time one has to spend scrubbing also it reduces the need for extra dish cleaning products
Cutting grease



The water temperature is extremely important for the grease cutting ability as it is severely hampered by cool water wash that leaves dishes less than clean
Drying time



A hot water wash helps in drying the dishes much more quickly than the warm or cool water. Dishes basically dry themselves easily if the water temperature is right. As an auxiliary advantage, your dishes will be dry spot and streak free with hotter water. Many people try to conserve hot water during the rinsing part of dishwashing and just hand dry dishes. But one should keep in mind that pools of water and wet dishtowels are a haven for bacteria. You may have just disbursed a lot of energy in getting dishes clean only to allow them to become contaminated again.

Hence for spotless and hygienically clean dishes people should let go off their old fashioned ways and switch to a 70OCelsiusdishwasher wash for a healthier, happier and germ-free life.
Article by - Mr. Ranjith Nair, Siemens Home Appliances India.
(Image source:Gettyimages.in)
Read more articles on Bacteria and Food Borne Illness.