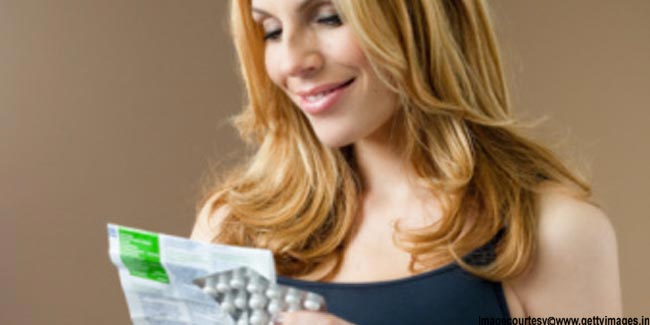 Calcium is essential for healthy bones and teeth in the foetus, therefore, its shortfall must not be allowed. Read on to know the best time to take calcium supplements during pregnancy; but consult your doctor before starting it.
Considering that a pregnant woman has to provide for her child as well as herself during this stage of life, sometimes, just a balanced diet isn't enough.
Pregnancy is a very fragile state of a woman's existence and with so many changes taking place she is just overwhelmed about what she eats. If you are facing a similar situation, do not sweat it much.
Administering iron, folic acids and calcium supplements during pregnancy is very common. Normally, calcium supplements should be started during the first trimester itself. Considering that calcium is essential for the development of healthy bones and teeth in the foetus, a shortfall should not be allowed. Supplements during pregnancy, however, should always be taken on advice from your obstetrician/gynaecologist.
Norms for Administering Calcium Supplements

Some of the norms to be abided by when starting off on calcium supplements would include the following:
The recommended maximum dosage for calcium supplements is around 1000 to 1500mg/day. When you combine it with meals which are high on calcium, the total recommended daily dietary allowance should not exceed 2500mg per day. However, consult your physician for appropriate options.
Consume calcium supplements in parts throughout the entire day for better absorption. Also, prefer consuming calcium supplements after meals. Mineral supplements are better absorbed when consumed on a full tummy.
Consider consuming calcium in its various forms and weigh the pros and cons of each. Some of the popular alternatives of calcium are oyster shells, bone meals, and calcium compounds. You need to discuss them with your caregiver. If you have chosen compounds, check on the amount of calcium each of them has. 500mg tabs will only have 45 mg of calcium. Consuming them would hardly suffice.
Consuming multivitamins instead of pure calcium supplements is inappropriate. These multivitamin compounds may contain very little calcium and more of other vitamins. In case you consider consuming them in excess, overdose of the other vitamins might cause serious health problems.
Calcium supplements are also known to inhibit the absorption of iron, zinc, magnesium and phosphorus. In case you are low on one, some or all of these, you need to consult your doctor before starting off on these supplements.
Consider your options even more precisely if you have suffered from kidney stones. The only possible solution would be Calcium Nitrate, which is considered highly soluble.
If you have already been prescribed antacids with calcium, your dosage needs to be adjusted accordingly.
For a final check, take a supplement pill and try dissolving it in half a cup of vinegar. If it takes more than 30 minutes, it is unlikely to dissolve well in your stomach.

One needs to be especially careful while taking calcium supplements during pregnancy. Abiding by the guidance of your doctor is mandatory.


Image Source: Getty
Read more articles on Pregnancy Diet.