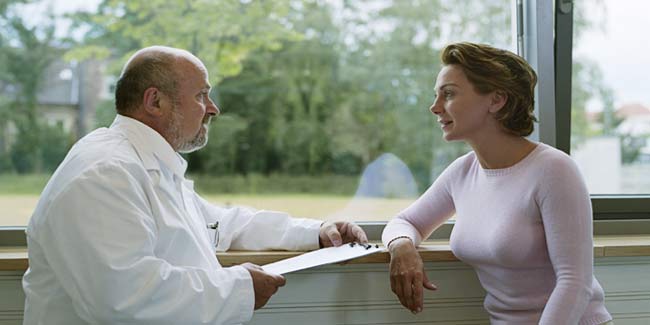 Abortion is otherwise a safe procedure if done at the right time. However, some cases might need follow-up with doctor. Read to know the reasons when to seek medical advice for abortion.
Your doctor will schedule a follow-up appointment after abortion. This is done to ensure that there are no complications, advise you regarding contraception, and clear your doubts and queries. Serious complications occur rarely after abortion, if it is done in an authorized centre (less than 1% of all women).


Following are cases when to seek medical advice after abortion.

Consult your doctor immediately if you have;
Heavy bleeding after abortion (medical and surgical) is usually heavier as compared to a normal menstrual period. Severe bleeding after abortion is indicated by:
Passing large clots (lasting 2 or more hours).
Need to change more than 2 large pads in an hour, for 2 hours in a row.
Bleeding heavily continuously for 12 hours .
Signs of infection such as fever, headache, fatigue, tiredness, muscle aches, dizziness, or a general feeling of illness. It is possible to have severe infection without fever.
Severe or unbearable pain in the abdomen (especially if it is not relieved with pain killer, rest, or heat).
Fever more than 100.4°F (38°C) for more than 4 hours.
Vomiting for more than 4 to 6 hours.
Sudden abdominal pain or swelling.
Rapid heartbeats (this can indicate severe blood loss).
Pain, swelling, or redness in the genital area.
Vaginal discharge which has increased in amount, is pus like or smells foul.

Make an appointment with your doctor if you have any of the following symptoms after a recent abortion:
Persistent bleeding (not spotting) for longer than 2 weeks.
New symptoms that may be caused by an infection or medicines used for your treatment.
Failure to have a menstrual period within 6 weeks after the procedure.
Depression, agonizing grief and guilt.
It's not necessary to see a doctor after your procedure, unless you experience complications. You should go home and rest after the procedure. Resume normal activities the following day. Avoid activity that causes increased pain.
Read more articles on Abortion.