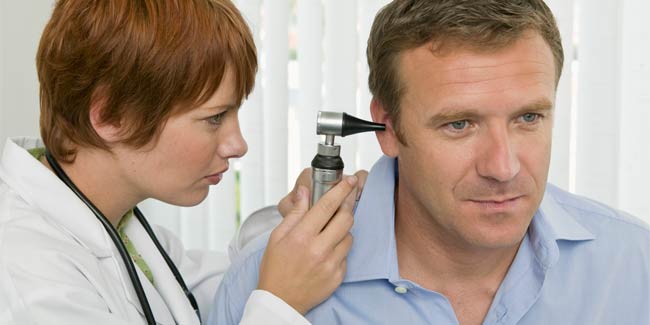 Ear cancer which is a type of head and neck cancer is characterised by pain in the ear and is a cancer of the epithelial cells that make up tissues within the head and neck.
When we talk about ear cancer we mean a sort of head and neck cancer, it is a cancer of the epithelial cells that make up tissues within the head and neck. This cancer develops from the skin that is overlying the ear, and may even occur inside the epithelial lining of the ear canal. Those suffering from ear cancer do actually experience pain that is associated with the growth of the cancer within the air, and also may develop difficulties of balancing if the cancer growth starts to interfere with structures within the ear canal.

[Read: Beating Cancer with Nutrition]

There can be a number of treatments available for ear cancer, take a look at the choices below:

Radiation Treatment

Those patients who have more advanced ear cancer can receive radiation treatment. This is the process where doctors aim at the external beam of radiation into the ear tumor and thus allow the radiation to safely damage the cells. This then proves to be irreparable to the ear cancer cells, and this may lead to cell death and shrinking of the tumor. Doctors also may place radioactive particles inside the ear tumor in order to allow the therapy to irradiate and thus damage the tumor from within. However, it should be noted that radiation treatment of the head and ear canal could have many a side effects like redness, swelling, nausea, and changes in taste perception if nerves within the head become damaged during treatment.

Chemotherapy

Patients with head and neck cancers including ear cancer can also receive chemotherapy; the drugs interfere with the functions within the cancer cell and thus damaging the cell's DNA or altogether disrupting the support that lies there for cancer cell, this could lead to the death of the cell. Chemotherapy drugs could be used on their own or in combination to fight the cancer; this depends on what suits the patient best, depending much on the tumor and the patient's overall health. These drugs can travel throughout the body and can damage and kill ear cancer cells that may have migrated to other cells. Again much like the previous one, here too it could lead to many side effects including hair loss and nausea during its treatment.

[Read: How to manage Chemotherapy Side-Effects]

Surgery

This is of course the primary treatment for ear cancer, when the tumors are generally small in size and are minimally invasive. A mild surgery could be enough to remove the tumor with little risk of cancer recurrence and therefore this is a good method of treatment. When the ear cancer becomes more advanced and have invaded into the neighbouring tissues in and around the ear then this requires the excision of more tissue during the surgery. When the ear cancer surgery is performed then doctors may often remove the lymph nodes that are present around the site of the tumor, this is because these small structures can spread. Later, additional therapies could be provided to patients, depending on the severity of the tumor.

Read more articles on Cancer Treatment