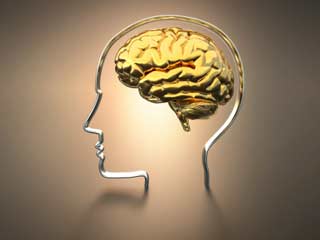 Antiepileptic drugs are used to control seizures, but are unfortunately not usually very effective for Ohtahara syndrome. Corticosteroids are occasionally helpful. In cases where there is a focal brain lesion surgery may be beneficial.
Ohtahara syndrome (OS), also known as Early Infantile Epileptic Encephalopathy with Burst-Suppression (EIEE), is a progressive epileptic encephalopathy. The syndrome is outwardly characterized by tonic spasms and partial seizures, and receives its more elaborate name from the pattern of burst activity on an electroencephalogram (EEG). It is an extremely debilitating progressive neurological disorder, involving intractable seizures and severe mental retardation. No single cause has been identified, although in many cases structural brain damage is present.


Treatment
The seizures are often resistant to epilepsy medicines. The choice of medicine is difficult, but often some of the older medicines, such as phenobarbital, are tried first. Other medicines that may be effective include clobazam (Frisium), clonazepam (Rivotril) or vigabatrin (Sabril). Some babies with a focal (in one area only) structural brain abnormality seen on an MRI scan may be able to have epilepsy surgery to remove the abnormal area of brain.

Notable Cases
Ivan Cameron, son of David Cameron, leader of the British Conservative Party and Prime Minister of the UK, was born with the condition and that of Cerebral Palsy. He died aged six on 25 February 2009, while his father was still opposition leader.

Dr William H. Thomas (physician) is a United States doctor at the forefront of aged-care reform (e.g. The Eden Alternative, The Green House Project). Thomas has two daughters with this condition. He spoke about them during an interview.

Image: Getty

Read more articles on Ohtahara Syndrome.