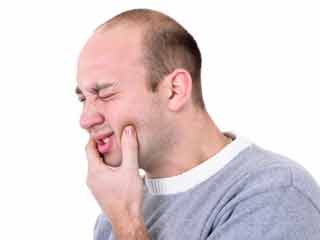 Treatment depends on what is causing the parotitis. Flossing and thorough tooth brushing at least twice per day may help with healing. Medications may include antibiotics and anti-inflammatory drugs.
Parotitis is the name given to inflammation and infection of the largest of the salivary glands known as the parotid glands. Inflammation results in swelling of the tissues that surround the salivary glands, redness, and soreness. Salivary glands are responsible for producing saliva in the mouth, which has the important function of cleansing the mouth. Inflammation of the salivary glands reduces their ability to function properly and may lead to infections within the mouth.

Antibiotic therapy is the mainstay of treatment for parotitis that is caused by a bacterial infection. Additionally, if a secondary infection occurs within the mouth due to the dysfunctional salivary glands, antibiotics can be prescribed. Such an infection is diagnosed by fever or the presence of pus in the mouth. If complications such as an abscess occur, surgical drainage or aspiration may be required.


Treatment for Parotitis
In addition to following your health care provider's instructions and taking all medications as prescribed, you can speed your recovery by:
Brushing your teeth frequently during the day and practicing good oral hygiene
Drinking extra fluids
Eating soft foods
Gargling with warm salt water
Refraining from smoking or other tobacco use
Medications may include:
Antibiotics for bacterial infections (antibiotics are not effective for viral infections)
Anti-inflammatory drugs to manage inflammation and pain

Your doctor may need to remove a stone, tumour, or other blockage. Increasing saliva flow may be all that is needed to remove a mucus plug.

You can help minimize your risk of serious complications by following the treatment plan you and your health care professional design specifically for you.

Complications of parotitis include:
Abscess of salivary gland
Adverse effects of parotitis treatment
Facial paralysis
Chronic pain or discomfort
Infection of other organs
Spread of bacterial infection

To help reduce your chances of parotitis get prompt treatment for any infections, see your dentist for proper oral care as recommended, and drink plenty of fluids throughout the day to avoid dehydration.

Image: Getty

Read more articles on Parotitis.