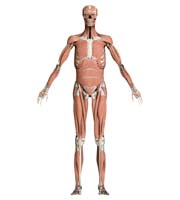 The signs and symptoms of genital warts raised or flat lesions, pain, discomfort and itching. Another symptom of genital warts is cauliflower-like bumps.
Genital warts are caused by human papillomavirus (HPV). However, many people with the disease may not even be aware that they are infected as everyone who is infected with virus does not develop symptoms. The virus may be present in the skin or mucous membranes and it may cause no symptoms.

Specific Symptoms
Genital warts (also known as condyloma acuminata or venereal warts) appear soft, moist, or flesh coloured. They can develop in the genital area within weeks after the infection or even after months.
The warts may appear as raised, flat, small or large lesions. When they develop in clusters the warts may resemble cauliflower-like bumps.
Sometimes genital warts might appear as red or brown-coloured, smooth and slightly raised bumps. However, this is a rarity.
Genital warts may appear in many places
In women the warts may occur on the vulva, the walls of the vagina, the area between the external genitals and the anus, and the cervix.
In men they are most often present on the tip or shaft of the penis, the scrotum, or the anus.
The warts may develop in the mouth or throat of a person (both men and women) after oral sexual contact with an infected person.
The genital warts can develop on the thigh and groin as well and spread rapidly over moist areas. They may spread and grow on the inside of the urethra or rectum.
Other symptoms
Itching.
Burning.
Discomfort.
Pain.
Your doctor can diagnose genital warts by visually inspecting the affected area. Currently there is no cure for genital warts or HPV (human papilloma) virus infection. Treatment may clear the warts but it does not cure infection with HPV. Hence the warts and other associated symptoms can recur after treatment. Many treatments are available for genital warts. They can be treated both at home and through a medical professional. If you have genital warts, consult a doctor as no one treatment plan is ideal for all patients and getting treated for genital warts is better than not taking treatment.
Read more articles on Genital Warts Signs and Symptoms