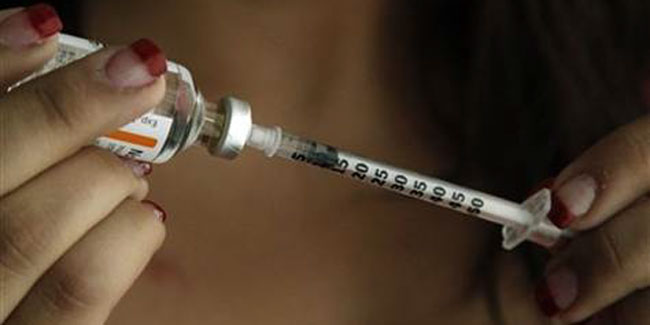 Teens who make unhealthy food choices, are not physically active or who have a family member with diabetes are more likely to get type 1 and type 2 diabetes.
The risk of diabetes in teens is pretty much the same as risk of diabetes in young adults. While there are not many risk factors for type 1 diabetes, the researchers have been and are still in the process of finding new possibilities. As for type 2 diabetes, researchers do not fully understand why some children develop type 2 diabetes and others don't. Below is a summary of risk factors of type 1 and type 2 diabetes in teens.
Risk factors for Type 1 Diabetes
Family History
Anyone who has a parent or sibling with type 1 diabetes has a slightly higher risk of developing the disease.
Genetic Susceptibility
Certain genes can predispose a person to develop type 1 diabetes. In some cases, one may undergo genetic testing to determining if the teen has a family history of type 1 diabetes or not.
Exposure to Virus
If you are exposed to Epstein-Barr virus, rubella or ccystomegalovirus and coxsackie virus, there may be a destruction of islet cells or the virus is likely to directly infect these cells.
Dietary Factors
Drinking water that has nitrates may increase the risk of type 1 diabetes. The time at which a baby is introduced cereal may also affect the child's risk of type 1 diabetes. A clinical trial had found that the best time to introduce cereals was between the age of 4 and 7 months.
Low Levels of Vitamin D
According to research, vitamin D may protect against the risk of type 1 diabetes. An early intake of cow's milk, however, has been linked to an rising risk of type 1 diabetes.
Risk Factors for Type 2 Diabetes
Weight
Being overweight is one of the primary risk factors for type 2 diabetes in teens. The more fatty tissue a child has, the more he/she becomes resistant to insulin. Weight is not the only factor that increases the risk of developing type 2 diabetes.
Inactivity
The less a child is active, the greater his/her risk of type 2 diabetes. Physical activity, on the other hand, can help the child to control his/her weight, use glucose energy and make the cells more responsive to insulin.
Race
Even though it is not clear why, children who are of certain races such as Asian, Native American, Hispanics, blacks, Americans and Pacific Islanders tend to be more likely to develop this disease.
Read more articles on Teens and Diabetes