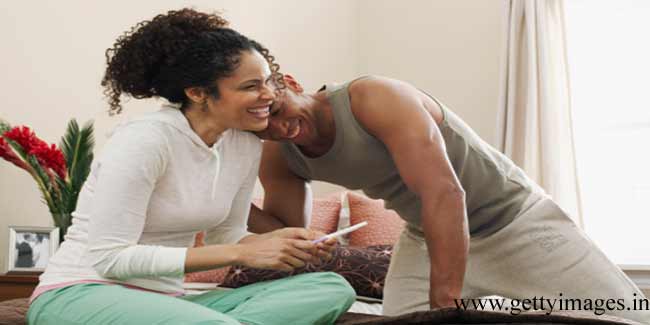 Taking tests for pregnancy has turned out to be an easy way to determine whether you are pregnant or not. Here are the different types of pregnancy tests.
Pregnancy tests have become much better these days and there are some over the counter tests that are very convenient. This augurs well for the expectant mother as well as the baby's growth because pregnancy detection at its earliest allows for better care. All types of pregnancy tests have their own significance. Home pregnancy test confirms that you need to visit a doctor and the subsequent tests detect any sort of abnormalities or risk factors in your pregnancy.
Home Pregnancy Tests
There are two basic pregnancy home tests –
The most common type of home pregnancy test involves the use of a dipstick or a test strip that needs to be held in a urine stream or dipped in a urine sample. If the dipstick or test strip changes colour, it means you are pregnant.
Another type of home pregnancy test involves the use of a urine collection cup and test device. You can either put many drops of urine in the test device or place the device in cup with collected urine. Change in colour in some area of the device indicates pregnanc.

The new age digital tests actually display a reading that mentions, 'pregnanct' or 'not pregnant'. Home pregnancy tests should be taken the first day of a missed period and then it is suggested that you should wait for a week before going for any further tests.
Blood Tests for Pregnancy
The Blood Tests for Pregnancy confirm it beyond any doubt, and are taken in a doctor's clinic. These tests are conducted to detect the presence of what is called hCG in blood. It is the pregnancy hormone that is released into a woman's blood after fertilisation when placenta begins to grow. There are two types of blood tests for pregnancy, qualitative and quantitative. The first one is used to confirm the presence of hCG in blood while the other determines the amount of hCG in blood.
The blood tests for pregnancy are able to confirm pregnancy 7 to 10 days after conception. Urine tests cannot confirm it so early. The quantitative pregnancy test is very important for your doctor to evaluate possible problems in pregnancy.
The different types of pregnancy tests have their own purpose and it must be kept in mind that home tests should not be seen as a substitute of blood tests. The latter is essential for confirming pregnancy.
Read More Articles on Pregnancy Test