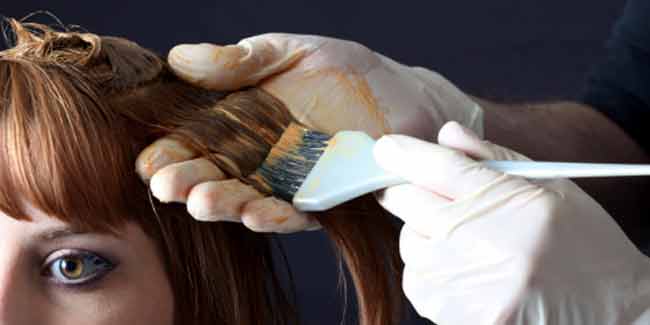 Hair colours can be divided into three general categories—permanent, semi-permanent and temporary.

Permanent hair colours have the most long-lasting results because the colour fully penetrates the hair shaft. Permanent colour use chemicals that strip the hair of its natural color and replace it with another color—a permanent dye. The chemicals in the permanent dye react with the sulphur in the keratin present in your hair and change your hair color slowly from lighter tones to almost black shades over a period of time.

Semi-permanent colours last for several shampoo cycles. They penetrate the hair shaft, but not as deeply as permanent dyes. As they are absorbed somewhat deeply into the hair shaft, they cannot be removed by simply rinsing your hair with water. They will fade after a while, usually after six to ten shampoos.

Temporary colours come in the form of rinses, gels, mousses and sprays. They just form a layer on your hair shaft and do not penetrate it. So they usually wash out the next time you shampoo.
Read more articles on Hair Care.