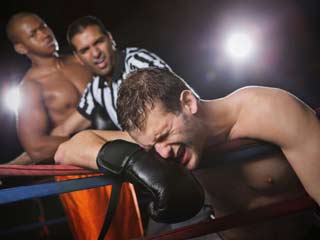 Brachial plexus injury is an umbrella term for many conditions that may impair the function of the brachial plexus nerve network. Brachial plexus is a network of nerves originating from neck, which controls movements and sensation in the upper lim
The network of nerves that sends signals from your spine to your shoulder, arm and hand is known as brachial plexus. A brachial plexus injury is an injury to the brachial plexus.

When these nerves are stretched, compressed or, in most serious cases, torn, a brachial plexus injury occurs. It could occur if your shoulder is pressed down forcefully while your head is pushed up and away from that shoulder, or a direct contact hit can also compress these nerves.

Contact sports such as football can cause brachial injuries, but they can also result from auto or motorcycle accidents or falls. Brachial injuries can affect babies sometimes during birth. Other conditions, such as inflammation or tumours, may affect the brachial plexus.




While minor brachial plexus injuries can get better on their own, but severe injuries require surgical repair.

Causes of Brachial Plexus Injuries
Brachial plexus injury (BPI) is an umbrella term for a variety of conditions that may impair function of the brachial plexus nerve network. The majority of pediatric and adult brachial plexus injuries are caused by trauma. The most common inciting events may include:
High-speed vehicular accidents, especially motorcycle accidents
Blunt trauma
Stab or gunshot wounds
Inflammatory processes (brachial plexitis)
Compression (for example caused by a growing tumor)
Neuropathies (nerve damage in the peripheral nervous system)
A brachial plexus injury occurring during birth is called birth related brachial plexus palsy or obstetric brachial plexus palsy.

Participating in contact sports, particularly football and wrestling, or being involved in high-speed accidents increases your risk of brachial plexus injury.

Image Courtesy: Getty
Read more articles on Brachial Plexus Injuries