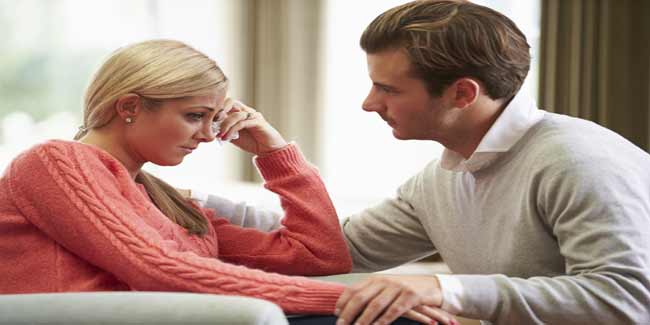 Getting Pregnant is aided by a few sexual positions. The best positions to get pregnant are the missionary style, rear entry style and the lying side by side style.
While for some couples, getting pregnant is relatively easy, some may have to struggle a little before they can finally 'make a baby'! In order to get pregnant, couples resort to various strategies that will aid successful conception. From maintaining an ovulation chart to trying various sexual positions; they give it their all to get pregnant.
There are many theories doing the rounds when it comes to the best sexual positions to get pregnant. While many professionals have discredited such claims, we say that there is no harm in trying what have been defined as the best sexual positions to get pregnant.
Missionary

The missionary position is considered the best sexual positions when one is trying to get pregnant. In this position, the man is on top. It is said that in the missionary position of sexual intercourse, the sperm is delivered very close to the woman's cervix. This ensures that the sperm can reach the egg faster. It is also advised that while having sex in the missionary position, a pillow should be placed behind the woman's lower back area. This will enable the sperm to travel to the egg and will help in getting pregnant faster.
Rear entry



In this sexual position, the man enters the woman from behind while she is on all four. This position is considered good for getting pregnant because this style of entry also ensures that the sperm in placed very close to the cervix of the woman.
Side by side

The side by side style is one of the best positions to get pregnant. In this sexual positions, the couple lie down side by side, facing each other. The side by side style of sexual intercourse also makes the cervix of the woman approachable for the sperm.
Whatever sexual position you might vouch for while trying to get pregnant, you must ensure that the sperm remains within you after sexual intercourse. For this purpose do not immediately get up after sex. Lie down for some time and then get up if need be. The other important thing that you must keep in consideration while trying to get pregnant is to monitor your ovulation period.
Learn to read the signals of your body indicating ovulation. Finally, enjoy this time with your partner as you are indeed trying to usher in a new life into this world!
Read more articles on Sex Education and Sex Problems.