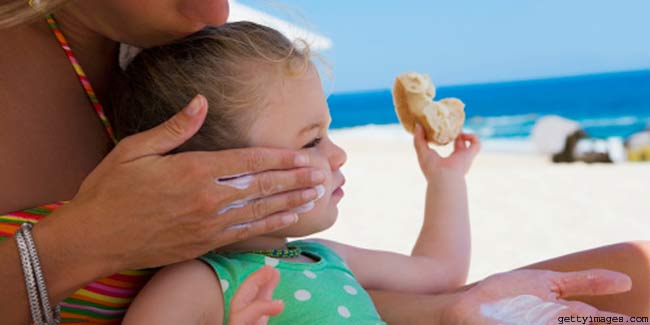 Since the process of ageing is different in different people, there is no specific age in which one should start using anti-ageing products.
Use of anti-ageing creams has become commonplace, however, there could be a flip side to it as well. With a wide sale of anti-ageing products climbing every quarter, companies continue to churn out age defying creams, lotions, potions, serums and various other types leaving the customers bewildered. However, there is dark side to them that we most often than not overlook.
Most of these formulations make tall claims, promising to provide a healthy and youthful complexion promptly and without too much hassle. Therefore, regardless of whether they need to use them or not, women are resorting to anti-ageing products almost blindly.

The prime concern pertaining to the usage of anti-ageing formulations is the age. There are raging debates on pining down a designated age limit which signals the onset of the ageing process of the skin. However, most dermatologists agree that there cannot be one universal answer for this. The ageing process of the skin differs from person to person, which means that the usage of anti-ageing products can start from the time the skin experiences ageing symptoms like fine lines, sagging skin and early wrinkles. However, there are two schools of thought pertaining to this rule. While the first supports the above fact, the other states that the use of anti-ageing products must begin a while before the initial signs of ageing start to appear.

What then is the Right Age to use anti-ageing products?
There can be no definite answers to queries like what age to use anti-ageing products in. However, the skin generally follows a basic pattern with respect to ageing which begins from the mid-twenties in most cases. As women hit their mid-twenties, the ability of the skin to retain water reduces considerably. The oxygen level in the skin also goes down by an approximate 25%. This is when the skin starts losing its lustre and energy. However, according to cosmetologists, this is not the right time to begin intensive anti-ageing skin treatment.

As you enter thirties, these conditions continue to persist. In addition, the skin starts producing less of collagen around this time, which results in the appearance of mimic wrinkles. The fine dry lines deepen into permanent marks. The complexion also gets duller around this time and the skin continues to lose its natural sheen. This is the ideal time for beginning the usage of anti-ageing products. In most cases, women begin to use anti-ageing products once they are over thirty years of age.

By the time you reach forties, the ageing process of the skin tends to progress rapidly unless it has been controlled already. There are age spots, sagging skin, defined wrinkles and the likes which can make you look much older than your age. This is the time to begin intensive anti-ageing treatments which are capable of tackling these problems really fast. However, one needs to select the products with due precision.

Although, this process of ageing seems to be the general trend, there can be exceptions too. For instance, you might notice some preliminary signs of skin ageing in a teenage girl as well. Prior to administering any sort of skin care products, it is always advisable to consult a certified skin specialist.

Read more articles on Anti-ageing.