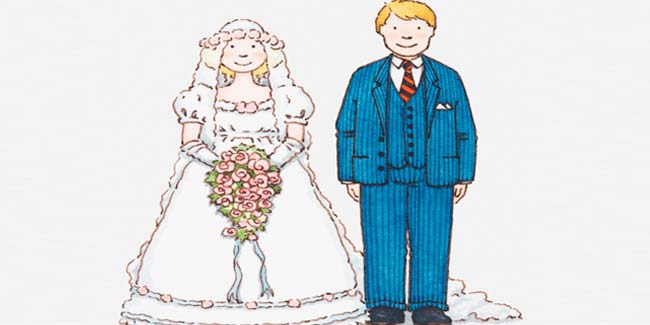 So what if in a sudden unexplainable move your wedding promises begin to falter? The 'oh so incredible!' spouse of yours don't look that sweet anymore, and you begin to look for a secret passage, one that would lead you right out of your marriage. Then again you do not want to be so straight forward with it, so you may as well act in ways that would ensure a broken home, a ripped soul, may be a few broken bones, and a lot of divisions. Yes, all that is fine, as long as you are happy amidst the ruins.

[Read: Advice for Newly Married Couples]

We have brought to you a recipe for disaster, one that is deliciously heart breaking, and are very helpful to ruin your marriage.

Look Away

A perfect evening at a restaurant, wine flows into your glasses and the soft music hums in the air, and the two of you are sitting face to face. Instead of looking right into your spouse's eyes, just look away and be nonchalant. Take help from you smart phone, and do whatever they all do with their phones for the entire day. The idea is to be disinterested in your spouse, and this will work every time, not just a starry evening date. Just be interested in everything else other than your spouse, and you have laid the foundation for the ruin.

No Sexual Interest

What if you do not feel the physical love for your partner, what then? Well, if you can do this then you have snatched a major portion of intimacy away from your marriage, and then it is all downhill from there. Intimacy is the key for maintaining a good a happy married life, if this disappears then your marriage becomes dry. Withdrawal from sex is a very sure method of ruining your marriage, but this does not mean that you can fulfill your sexual desires elsewhere. Do not commit adultery, have a little heart!

[Read: Are you Living in a Sexless Marriage?]

Everyone else is Priority

One of the ways in which many marriages break is when one party (which is most often the boy), starts clinging on to mother more than his wife. The idea is not really to abandon one's family, but to be more attentive towards the spouse. Therefore, you can keep everyone on the forefront expect your spouse, be more close to your mother, father, brother, sister, neighbour, anybody and everybody except your spouse.

Break Promises

If you say that you will meet your spouse at 8, then you must arrive exactly an hour late or if you are feeling really monstrous then make it an hour and a half. Never care about anything you say or do. When you work on this point, then do remember that promises are meant to be broken, so do break all the promises you possibly can. The inability to care is the greatest trick, as your spouse will immediately feel that you don't love him or her.

[Read: Signs of a Troubled Marriage]

Selfish and Rude

Be selfish, be rude, and even before you know it, you will be flying out of the relationship. Eat whatever you fancy, do not care for your spouse, drink as much as you want, and don't think twice before misbehaving. Eat before your spouse eats, sleep before he or she sleeps, and be inconsiderate to the core. Only then will you be truly hated, thus letting you be in your brand new world away from your marriage.

On a serious note, your marriage is a very serious deal and so you should be more careful before you get into it. Try and make it worthwhile.

Read more articles on Marriage and Sex