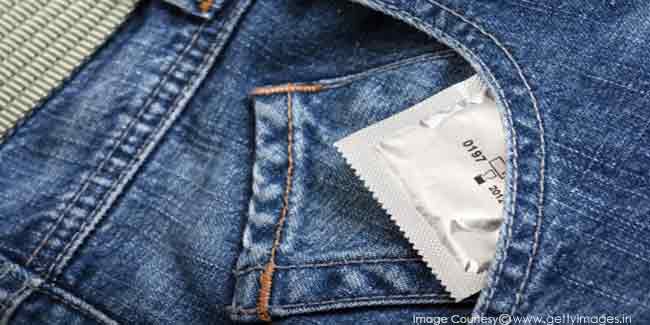 There has been rapid rise in the rate of teenage pregnancies over the years, putting them at risk of socio-economic complications. This can be prevented.
The likelihood of giving birth to unhealthy baby is quite high in teenage mothers in comparison with other pregnancies. Therefore, pregnancy prevention should be the foremost concern for parents of teenagers.


Parents' Involvement
Parents have a major role to play during teenage phase of their children. They should not hesitate to discuss important things such as teenage pregnancy. Guidance and support from parents can help prevent pregnancy in adolescents. Parents should also discuss with their children all the pros and cons of teenage pregnancy.

Sex education is all important, so talk about love and sex. If you believe that the adolescent is not ready yet, express and explain the same to them. In a nutshell, it is the responsibility of parents to look after activities their children are engaged in along with imparting sex education.



Role of Educational Institutions
Educational institutions should caution teens against premature pregnancy, revealing the negatives of it. Knowledge about parenthood should be spread through various channels. There should be sessions to discuss the different aspects of teenage pregnancy and the ways to prevent it. Teachers and mentors should bring to their knowledge that being a mother is a life-changing event, wherein all the desired pursuits and hobbies need to be sacrificed.


Spreading Awareness regarding Birth Control
Teenage is the time when adolescents become sexually active. Teens need to understand all about pregnancy prevention, its importance and various ways of birth control. Teenagers face difficulty or embarrassment while discussing or bringing such topics up. At such a juncture, elders should make an attempt and detail them about the same.



Learning about Contraceptives
Teenagers should be told about contraception, its application and abstinence from sex to prevent teenage pregnancy. There are several instances that may hinder a girl from avoiding pregnancy. In such a situation, the attitudes and behaviours of adolescents should be directed towards safe sex practices.


Create an Open Door and Safe Environment
There is no way parents can save a teenager from engaging in sex as keeping a watch on him/her at all times is not possible. Create a safe environment by explaining the important aspects of life so that chances of the teenager making a mistake become less. If you are creating boundaries, explain to them the reason as to why you are doing so. Also, explain to them that you trust them and never want them to get in trouble.

Creating an open door environment is equally important, where a teenager talks to his/her parents about sex without any hesitation.
Read more articles on Teenage Pregnancy.