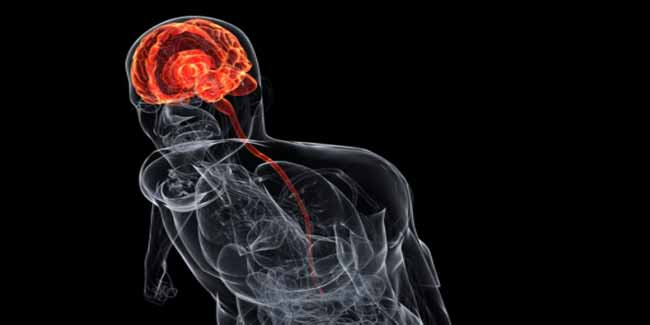 Ways to prevent brain cancer: Brain cancer can be prevented by adopting some simple lifestyle changes.
Brain cancer is a disease in which malignant tumours form in the brain. They may form in the brain itself or travel to the brain from any other part of the body. All tumours are not malignant, in other words cancer causing. The cancer cells affect the cells to which they come in contact and make them cancerous too. Although the main cause of brain cancer is not known, leading a healthy lifestyle and avoiding some identified risk factors help a lot to prevent brain cancer.
[Read: Causes of Brain Cancer]
Guidelines for brain cancer prevention
Know the chemicals which increase the risk – It is likely that you are exposed to cancer causing chemicals and radiations without knowing about their potential damage. So, it is advised that you avoid the procedures which expose you to the risk of brain cancer. Nuclear reactors emit radiation that can cause brain cancer. Vinyl chloride used in plastic industry, formaldehyde used by embalmers and pathologists, and acrylontrile used in textile industry increase the risk of brain cancer in workers. Such workers or anyone who is in regular contact with these chemicals should get himself tested for brain cancer.
Foods that prevent brain cancer – Garlic and foods that contain omega 3 fatty acids help in prevention of brain cancer. The anti cancer substance found in garlic helps to control the cancerous tendencies in cells. You can easily include more garlic in your diet by adding it in your meals and sprinkling it raw over your dishes. The ideal sources for omega 3 fatty acids are walnuts, linseed oil and ground flaxseed. These help in boosting the immunity and the ability to fight against cancer in a person.
Say no to smoking and alcohol – One of the major causes of any form of cancer is smoking and alcohol consumption. This was stated by the University of Maryland Medical Center in USA. Regular drinking and smoking raise the risk of cancer in a person. As cancer in any part of the body can travel to form malignant tumour in the brain, the same is true for lung cancer too, which is caused by smoking. In the same way, drinking causes liver cancer which can spread to the brain. So, avoid smoke and drink to stop brain cancer growth in your body.
[Read: Innovative Ways To Quit Smoking]
Cell phone – A lot of studies have indicated that prolonged cell phone use causes brain cancer. It is advised that you do not use cell phones without headphone for more than 15 minutes daily to bring down the risk of brain cancer.
Read more articles on Cancer