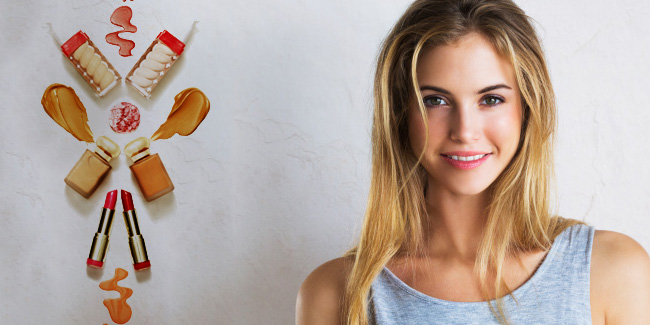 Make up has become an essential part of a modern women's life, with the thousands of makeup blogging and vlogging channels popping up on social media, it's easy to be overwhelmed and believe that you cannot look presentable without makeup. However there are many people who do not like plastering tons of cosmetics on their face and still want to look beautiful. Read on to find out how you can look beautiful and presentable for your day at work or that social lunch or simply for a lazy day at home with no cosmetics at all.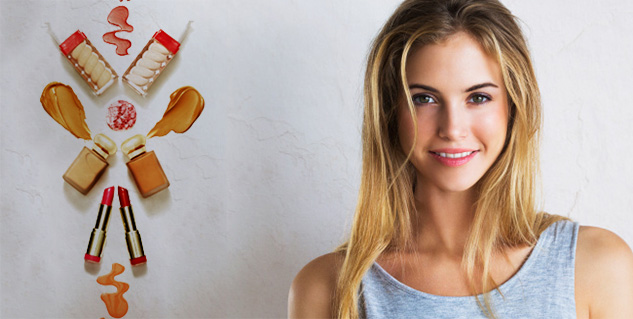 Exfoliate
Makeup is used to hide the imperfections of your skin. If you are not using any makeup, it is essential that you exfoliate away the dead layers of skin to reveal a soft and glowing complexion. Use any exfoliator of your choice, or you can also make an instant one with brown sugar and olive oil. Just mix two parts brown sugar to one part olive oil and scrub your skin with it and while you are at it, do not forget to gently scrub your lips.
Moisturise
Moisturising is an essential part of any skin care regimen, makeup or not. Invest in a good quality moisturiser to keep your skin looking healthy and glowing. Make sure you moisturise your skin at least twice daily, once in the morning and once before going to bed.
Under eye cream
Dark circles can ruin any look and make you look tired and dull. Many of the bestselling makeup products aim at hiding dark circles. But since we are not using any makeup, you will need to address the issue at its root. Use a good quality under eye cream, especially before going to bed. Make sure you get your beauty sleep, and eat a lot of fruits and vegetables to ensure that your eyes stay healthy.
Clear skin
Clear skin is the one big step in your checklist if you want to look good without using cosmetics. To ensure a clear skin, first you need to take care of any pimples. If you are prone to breakouts, use a salicylic acid face wash and cream. Make sure not to pick or squeeze any pimples as it will leave marks on your skin.
Increase your daily activity
Exercise daily to increase blood flow to your skin and get a healthy glow. Regular exercise gives a glow to the skin that cannot be matched with any kind of cosmetics. Include exercise and a healthy diet in your daily routine and see the benefits for yourself.
Image: Getty
Read more articles in Beauty & Personal Care.