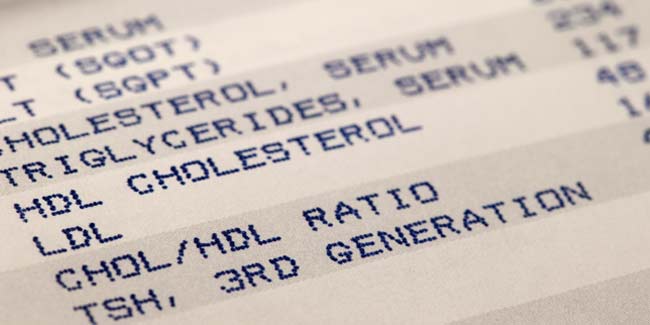 Of all the ways to increase HDL, the best is to prevent living a sedentary lifestyle by exercising. Know some other easy-to-do ways to lose bad cholesterol and shoot good cholesterol up.
Cholesterol is often talked in conjuncture with things that gunk up the body, clog the arteries and finally truncate life by the neck right when you are being strangled with the onslaught of mid-life crisis. The good news is, like every coin has two sides, the well infamous "cholesterol" has two sides too, in the form of good and bad cholesterol and HDL is the good cholesterol that if you bank on for your future, you can protect yourself against impending Alzheimer's and inflammation among other age-related medical conditions. To increase the level of HDL in your body, follow these measures:
[Read: Ways to Lower Bad Cholesterol]
Walk


If you take a 30-minute walk per day, you increase 9% of the HDL in your body. If you cannot walk for 30 minutes every day, settle for a 30 to 45 minutes high-intensity aerobic exercise 2—3 times in a week. Doing the latter will increase your HDL by up to 5 points.


Burn Calories


If you are overweight, you also have low HDL levels in the body. This, however, doesn't mean you have to set your goal to be the thinnest model. Studies have said that losing over 3 kilograms of weight can help one bump the HDL level up by one point.


Boost Vitamin B Levels


Of all the vitamins that can spurt good health, two B vitamins are resourceful contributors. These include niacin and pantothenic acid. These work in increasing the levels of the good cholesterol in the body, however, they may have side-effects like hot flushing and liver damage, especially if taken beyond the prescribed dosage. You may take a supplement that contains 300 mg of B5 to increase the level of HDL in your body. To be on the safe side, talk to your doctor about taking these supplements as they can cause adverse side-effects like allergic reactions.
[Read: How to Watch your Cholesterol]
Consume more of Omega 3s


Cold water fish like trout and salmon are high in a specific type of omega-3 fatty acid and is called docosahexaenoic acid. This omega-3 fatty acid raises the level of HDL in the body and protects the eyes, brain and keeps weight under control. To make sure that you get ample of the omega-3 fatty acid, take 900 mg of algae-based omega-3 supplement every day.


Limit Glycemic Load


Glycemic load in your diet refers to the ranking of how much a serving of a particular food can raise your blood sugar levels. The more the glycemic load in diet, the less your HDL cholesterol level will be. Have more of whole grains, fruits, vegetables, low-fat dairy products and fat-free products as these are low on glycemic load.


Quit Smoking


If you quit smoking, you push your HDL level up by 4 points. A few weeks into quitting smoking, you would have staved off your risk of life-threatening diseases like lung cancer. Remember to not give up on smoking even if you happen to have failed to quit the habit. All it takes to finally quit an evil habit is a different approach. To know how best you can quit smoking, ask your doctor for suggestions.
[Read: Ayurvedic Treament for Cholesterol]
Choose Fats Wisely


According to the Food & Fitness Advisor newsletter from Cornell University's Center for Women's Health, you can increase your level of HDL cholesterol by replacing saturated fats with monounsaturated fats.


Limit Alcohol Consumption


We can't really avoid drinking altogether, especially if one of us is the boisterous kind and a frequent to social events. You may drink a glass of red wine or any other alcoholic drink to cut down your risk of developing heart diseases by about 40%. This is because the ethanol present in alcohol prevents blood clots and increases HDL cholesterol levels. Men must avoid drinking more than 2 drinks every day and women must avoid more than one drink every day.

Read more articles on Heart Health.