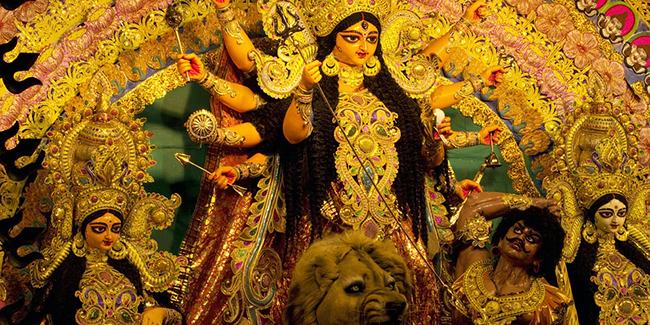 Most people feel that during Navratri, fasting is a way to cleanse and detoxify the body by eating light. There are some people though, who end up doing quite the opposite in the name of eating "vrat" food. The food eaten during Navratri often contains more calories than what one would consume normally.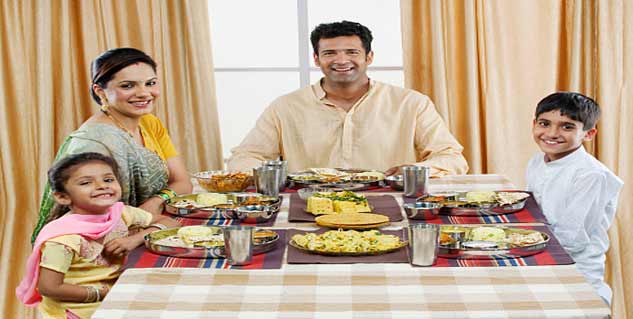 One look at the calories in the food you consume during Navratri would make this clear:
Potato preparation in oil – 190 calories
1 piece of Paneer Kofta – 150 calories
½ katori Samak ki Kheer - 175 calories
2 puris of kuttu ke atta (buckwheat flour) – 250 calories
Sabudana Preparations – 250 calories
All this add up to 1065 calories. What is worse is that the food items mentioned above are consumed in one typical Navratra meal. It defeats the real purpose of fasting as people actually overeat during the nine days of Navratra. For gaining real health benefits out of Navratra fasting, one needs to very conscious of the calories in the Navratra foods. Slight alterations in the traditional food for Navratra festival can help you eat healthy and at the same time, keep your palate happy.
What to eat during navratra
Some smart alterations in the traditional recipes can be very good for your health:
Stay away from fried foods. Choose yogurt, fruits and those foods that maintain the fluid level in the body to its optimum. This would mean saying not to puris, pakodas and fried aloo chat. They can be replaced with kuttu ki roti, and boiled aloo chat.
Do not take too much of potatoes even though boiled. Limiting it to twice a week during Navratra.
Replace full cream milk with skimmed milk and kheer with curd.
Limit your sugar intake.
Some drinks that work great as detoxifiers are lemonade (preferably without sugar), herbal tea (made from Tulsi leaves and other ingredients), coconut water or simply water.
Vegetables like pumpkin and lauki (bottle gourd) can be taken as soup or sabji.
Try out fruity concoctions in the form of smoothies, salads, sweets and raitas to maintain your nutrition.
If you are craving for salt, do not eat namkeens or pakodas. They can be suitably replaced with roasted makahanas or nuts.
Your craving can be satiated by a preparation of tomatoes, cucumber or lauki mixed with yogurt.
If you are fasting for nine days, make sure that you take small meals at regular intervals. This can prevent you from the feasting after fasting syndrome.
Follow these tips on food for Navratra festival and get blessed with health apart from receiving the divine blessings.
Top image source: Pixabay