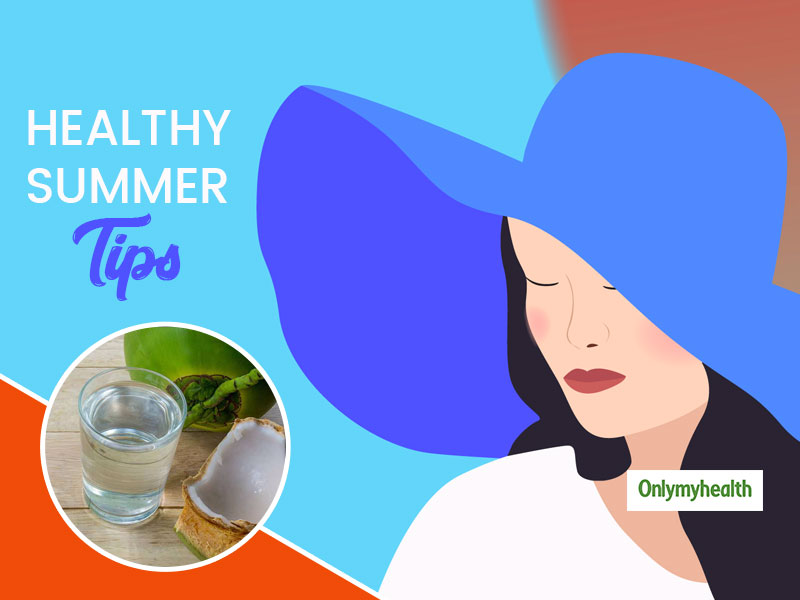 Make sure you take these 5 necessary precautions during this season to be safe from heatstroke
Summer season calls for extra care to be safe from various health concerns, including heatstroke. We certainly cannot avoid going out in the skin, but there are multiple precautions that we can take to stay healthy and active throughout this season. Therefore, the need of the hour is to prepare or figure out practical ideas to cope with the summer heat and its dire consequences the most common one being heat stroke. Take a look at some of these ideas that will help you fight summer.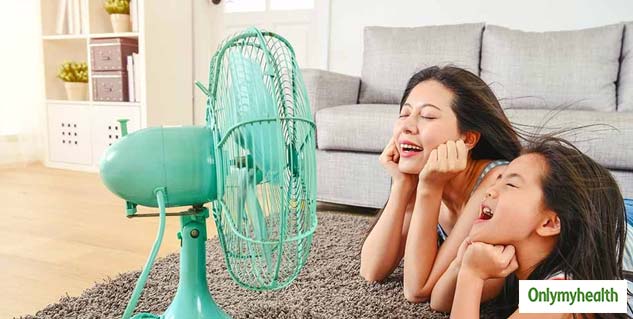 Water, water and more water
The most crucial beverage during the summer season is water. One should know that nothing can replace water. This does not mean that having other fluids during summers is not essential, but nothing can fulfil the deficit of water in the body. Hence, stay hydrated as an adult human body consists of 60 per cent of water. Excessive sweating can lead to loss of water from the body, therefore the stress on more water consumption in summers. Along with water, one can regular have coconut water, glucose water, juices (preferably fresh), etc. to stay hydrated. Loss of water content in the body can also lead to various severe illnesses, like UTI, dehydration, heatstroke, etc. Heatstroke is one of the most common summer illnesses; hence only water can help you be safe from it.
Also Read: These 4 Things Can Lead To Added Water Weight In The Body And Tips To Combat The Condition
Binge on fruits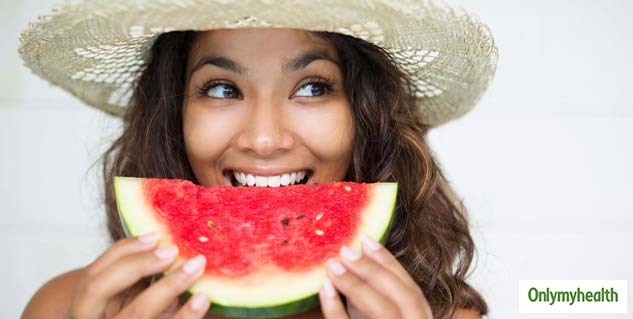 The body water can also be managed with the intake of seasonal fruits. Hence, watermelon, grapefruit, pineapple are some extremely hydrating summer fruits, which make for excellent energisers too. Also, other fruits recommended for summers are mangoes. Also known as the 'King Of Fruits', mangoes are incredibly healthy to consume. The main reason to eat summer fruits is to give instant energy, reduce tiredness and fatigue, etc. More importantly, one should know that almost every seasonal fruits are rich in essential vitamins, antioxidants and minerals, which can help you sustain the harsh weather conditions. Hence, never forget to eat your fruits every day.
Protect eyes with an appealing eye gear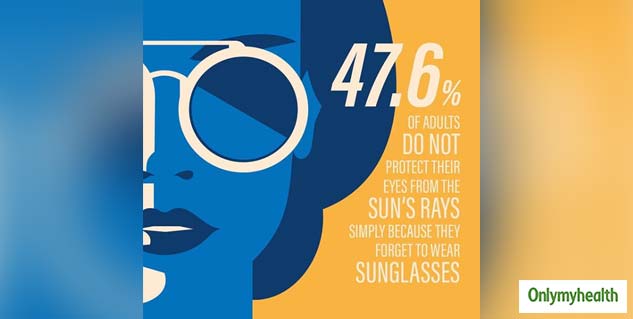 Who said sun rays and harmful UV rays could only affect your skin and not the eyes? Did you know that sun tan or sunburn can happen in your eyes too? This happens due to prolonged exposure to harsh sunlight and harmful UV rays. This primarily leads to an inflammation in the cornea, the clear covering of the front eye, leading to vision impairments too. Hence, do not forget to wear sunglasses to protect your eyes from the harmful sun rays.
Healthy eating
What you eat makes a whole lot of difference to your overall health. Also, summers being the season where digesting dense foods may lead to various health concerns like diarrhoea or food poisoning due to contaminated food, it is a must to take extra care about your diet. More than anything, one should eat a balanced, healthy and nutrient-rich diet. Some essential diet tips that one should follow in summers:
Eat seasonal fruits and vegetables
Eat hydrating foods
Eat freshly cooked food only as contaminated foods can lead to food poisoning
Binge on light snacks, avoid eating anything, which is fried and high-fatty foods
Also Read: Healthy Mango Recipes: 3 Healthy Mango Dishes With A Nutty Twist, Know Its Health Benefits
Save your skin
Shield your skin from the summer heat with the application of sunscreen. A sunscreen with SPF 15, or SPF 30 should be applied before you step out in the heat. The lotion should be reapplied after space of 3-4 hours. Hence, make sure that sunscreen is your go-to lotion for the season. Also, various tips can be followed for healthy skin:
Apply light makeup
Don't forget to exfoliate your skin every day
Acne and breakouts become common for people with oily skin, hence, take necessary precautions to be safe from acne and breakouts
Read more articles on Mind & Body