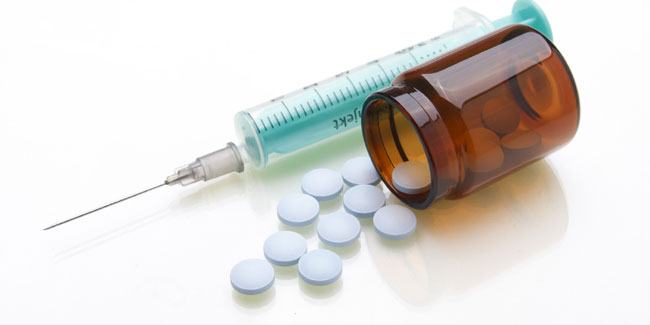 The primary types of abortion include medical and surgical abortion. The choice will depend on a host of factors and is best assessed by a doctor. Important deciding factors include the stage of pregnancy in which the abortion is being considered, the age and general health of the patient. Most women, who resort to abortion as a result of an unplanned pregnancy, do so before it is too late for an abortion. Only a very few of such cases delay the process after 6 weeks.



Abortion, when conducted under complete medical supervision is a safe process. Complications occur in less than 0.3% cases that require hospitalisation.

Medical or Medicine Abortion
As the name suggests, medical abortion is a non invasive procedure, which is completely reliant on medication for ending the pregnancy.
Usually, the abortion will constitute administering a couple of abortion pills that have to be prescribed by a registered doctor. Abortion pills cannot be bought over the counter. The medicine can, however, be purchased from a doctor's clinic or bought from a medical store on a formal prescription. Once the medicine has been prescribed, you may be required to visit your doctor for about two to three times to complete the process.
Usually, medical abortion is advised up to a period of 7 weeks from the date of the last period though there are some doctors, who prescribe abortion pills up to about 9 weeks.
Surgical Abortion
Surgical abortions have to be performed at an outpatient clinic. The type of surgery depends on the stage of pregnancy. Common types include:
Aspiration: Aspiration or Dilation is a process by virtue of which the cervix is dilated and a tube is inserted to suck the foetal tissues, thereby, emptying the uterus. This process is suitable till about the 16th week of pregnancy.

D&C:

Dilation and Curettage may be carried out when the pregnancy has advanced beyond 16 weeks. In such cases, a spoon shaped instrument is used to scrape out the foetus from the uterine walls.
D&E: Dilation and Evacuation is a process by virtue of which an instrument in the form of forceps is used to expel the foetus. This is typically carried out in the second trimester. In this case, a shot may have to be administered to ensure foetal death before bringing it out. This is especially necessary if the abortion is carried out during the last phase of the second trimester.

Although, medically proven types of abortion are perfectly safe for the mother, the psychological repercussions may be immense. It is always better to adopt birth control methods than choose abortion as an option.
Read more articles on Abortion.