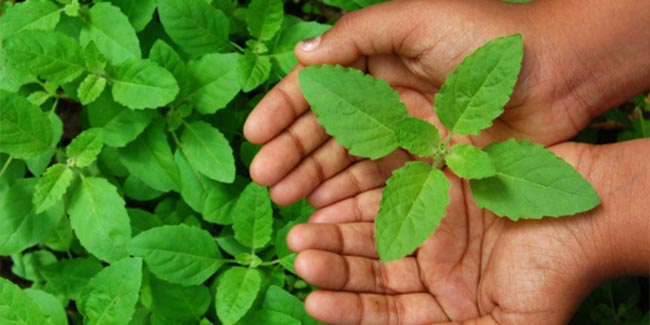 Tulsi is the most used ingredient by the chefs in haute cuisine. A gourmet's glee, tulsi is full of health benefits and in Indian context has been given the position of god.
Which is the most used ingredient by chefs in haute cuisine, is a gourmet's glee, is full of health benefits and in the Indian context has been given the position of a god? The answer is basil leaves, holy basil or tulsi. Basil leaves have a remarkable curative power and influential antioxidant properties. A powerhouse of flavonoids, which act as and are full of antiviral qualities, it has several health benefits. Moreover, it has body's natural immune system and is rich in nutrients such as iron, Vitamin A, potassium, calcium and Vitamin C.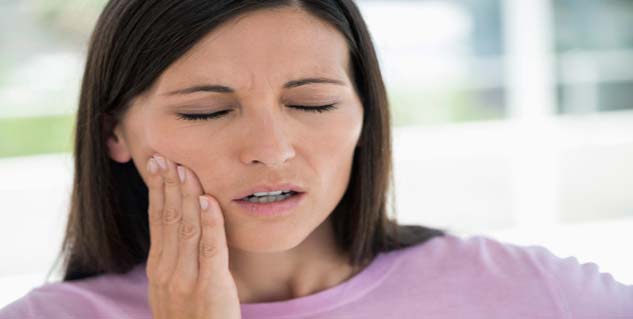 Image source : getty


Here are some of the remedies and daily life uses of tulsi.
Anxiety
You can use tulsi as an antidepressant. Munching around 10-12 leaves twice a day will facilitate adequate oxygen to the brains, thus keeping stress at a distance.
Also read : Home remedies for dry cough
Cough
Nutritionists suggest that if we prepare tea with around 1/4th tablespoon of tulsi leaves, one can keep the cough at bay. One can also add honey for its flavouring and related health benefits.
Toothache
Make a powder like mixture by mixing one tablespoon of mustard oil with sun-dried tulsi leaves and apply it to the painful tooth overnight. You are sure to be relieved of pain by a great extent, the next morning.
Also read : Turn to Ayurveda to Fight Diabetes
Diabetes
A powder of sun-dried tulsi left soaked in water overnight can help keep body sugar levels in control. Moreover, they also assist in insulin production in the body by keeping the blood glucose levels in check.
Restlessness
Take boiled tulsi leaves in a cup, add honey to it and drink this mixture before going off to sleep. This will assist you with instant and sound sleep.
Also read : Easy home remedies to treat acne

Blackheads, acne and pimple
Stir together finely grounded tulsi leaves in around 1 tablespoon of lime juice and apply on the affected area to achieve that flawless skin look. This process can be repeated for at least twice a day to get the desired results.
Heart health
Doctor's advice that the flavonoids present in tulsi leaves can diminish the risk of platelets forming clots on the arterial wall.
Antacid
Chew a few leaves right after your meal. This not only works as an antacid, but will also assist the body to absorb food and will keep you off from the formation of ulcers.
Bad breath
To keep stinking breath at bay take around one cup of water and boil it satisfactorily. Then add a half tablespoon of powdered cinnamon with roughly around one tablespoon of sun-dried tulsi leaves. Treat this as a mouthwash, soon after you brush or any time in the day.
Tasteless taste
For immediate relief from any kind of excessive spicy sensation or no-sensation on tongue, rub a mixture of honey and tulsi leaves on the tongue.


Whether you are gearing up for curries or pastas or as an herb, basil leaves is a miraculous herb which is a celestial present of nature to the human race.
Top Image Source : Getty
Read more articles on Herbs