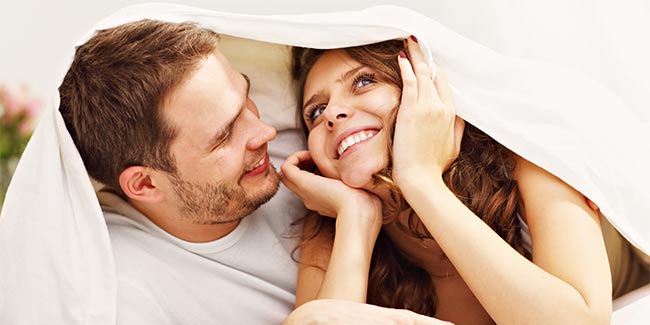 Researches show that having conversation with your significant other before sleeping will allow you to have a peaceful sleep at night.
If you are going to bed and choose to talk to your significant other about anything, you are most likely to get a better sleep. Yes, you talk about anything, on any random topic; you can share everyday good news with your partner, you will have a peaceful and better sleep. However, it is important that both the partners share the same enthusiasm while talking and sharing their everyday thoughts and news.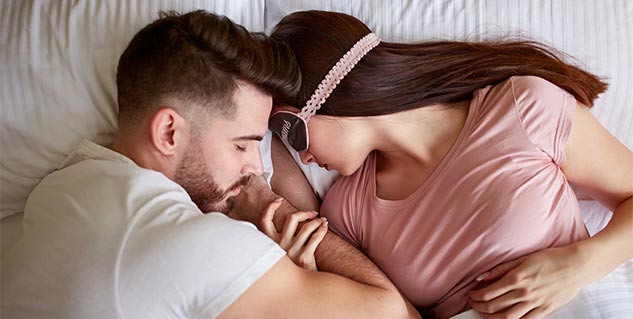 There are many previous studies that show how being in a supportive relationship will not only strengthen the bond but also boost psychological health along with the level of intimacy. The new study further reckons that this night time talking can improve overall sleep patterns. This is the first study to show that sharing and responding to good news on a regular basis will have a direct effect on sleep.
[Read: Ayurvedic Tips for Better Sleep]
"For a long time, researchers only focused on what happens when we share bad news, when we're stressed out and we go home and vent to our partners," explains the lead author Sarah Arpin, PhD, assistant professor of psychology at Gonzaga University. She further adds "But now we know that it's equally important, if not more important, to share the good stuff—that people can really benefit from such a simple act."
For study, researchers studied 162 married couples. The researchers asked them to complete daily online survey for 32 days.
Individually, each participant was asked about the best things that they experienced each day and they were also asked, if they shared that experience with the partners or anyone and how the information that they shared was received by their partners. The participants were also asked about their feelings about those interactions, the current stage of intimacy and loneliness in their relationship. They were asked about the quality of sleep they got after the experiment.
[Read: Reasons why Guys Sleep after Sex]
All their answers were enough for researchers to notice a pattern. They noticed that when one partner shared good news and the other partner responded to the news with enthusiasm and even took part in the conversation, they slept faster and better as compared to other days when there was nothing to share or when their partner did not give that much heed. It was apparent that supportive responses were one of the many the reasons for a better sleep at night.
Image: Shutterstock
Read more articles in Sex & Relationships.
For more such stories, Download Onlymyhealth App.