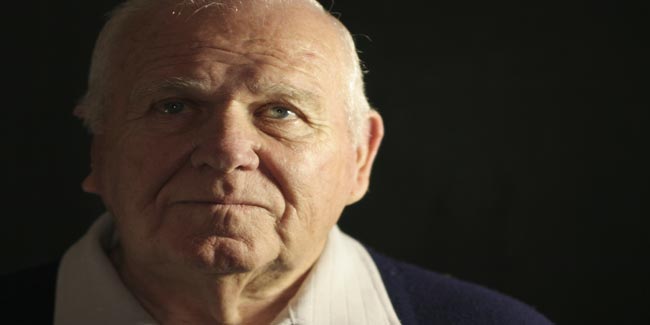 Treating diabetes for the elderly is not an easy task, with so many other physical ailments affecting them already. Find out how you can treat and cure diabetes in elders.
To care for a diabetic elderly involves managing one or more age related health problems. At first you will have to point out all the health related problems that this person is facing, and then go about treatment and care.
Depending on the physical and cognitive abilities of the concerned person you have to provide them with adequate help. This includes test and track blood glucose levels, ensuring that they are eating well, and giving them medications in accordance to what the doctor has said. There are many medical services available to help a senior citizen with diabetes. While diabetes is understood in term of its impact on working aged adults, this disease can also affect longevity, functional status and the risk of institutionalisation for older diabetics. The idea for diabetes treatment and at an older age is basically lifestyle changes that would simply make things better.

The Right Diet
Eating the right food is the key to manage blood glucose, blood pressure, and cholesterol levels. In fact it is not just the elder lot who needs to maintain a proper diet; it is the same for all who are suffering from diabetes. The right diet is very important for you to maintain and control your weight. You can come in touch with a dietician or you could ask your doctor for a personalised meal plan.


Physical Activity
Doing daily physical activity is very important when dealing with diabetes; this is one of the most important treatments. Now at an older age one is certainly not expected to hit the gym and lift weights. But you could definitely go for walks, or swim if you like doing so. Doing regular physical activity is beneficial to improve your blood glucose levels.

Medications
Taking medicines for diabetes is central for many diabetic patients. Doctors will prescribe them oral medicines, insulin or a combination of both when required. Those with type 2 diabetes may not need to take medications if they can meet the glucose, blood pressure and cholesterol goals through meal plan and physical activity.

As mentioned earlier, a senior citizen also has to bear in mind other health related issues that crop up at an older age. Here is a list of checkups that an elderly person affected by diabetes should be taking.

Eye Check up: Finding and treating eye problems at an early stage for a diabetic could help to prevent more serious conditions at a later stage.

Kidney Check up: A yearly urine test for protein albumin will indicate whether your kidney is affected by diabetes.

Foot Care: Another very common problem that older diabetics face is foot problems. Diabetes can reduce blood supply to the arms and legs and cause numbness to the feet.

Care of Teeth and Gums: It is essential to keep a check on teeth and gums so as to make sure that there are no infections.

The senior citizens with diabetes are at a great risk of facing major health issues, all thanks to their age. Following the above steps is very essential for a diabetic to get better. Another important thing to do is to keep a check on the blood glucose levels at regular intervals.

Read more on Diabetes