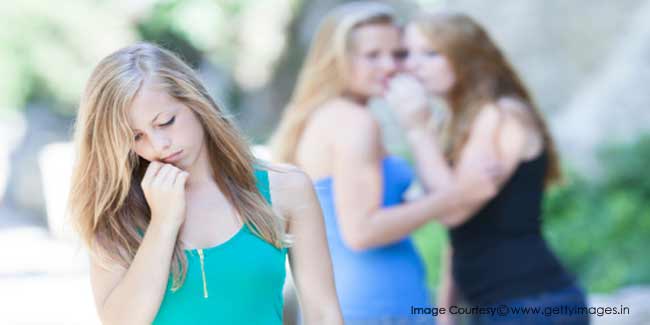 A teenage pregnant mother faces many harsh realities of life like social exclusion. Read to know what the traumatic effects of teenage pregnancy are.
Love is a dream that often ends with the reality of getting pregnant. Young people, the ones in their teens are always indulging in love affairs to get away from stress and responsibility. It is very sad to find out that a teenager has got pregnant because she at that age is not physically or mentally prepared for any of it. Also, a girl being pregnant in her teens would mean that she will come under a lot of social scrutiny.
Below are 7 traumatic effects of teenage pregnancy:
Lost childhood – getting pregnant during the teens would mean shutting down all her plans and dropping out from school or college. Therefore we have such a big drop-out rate. girls who give birth to children before they have completed 18 years of age; only 41% become high school graduates. The ones who graduate after giving birth are mostly the married ones.

Social exclusion – a teenager who is pregnant gets socially excluded most times. Although in most cases society does not get to know of it and abortion is carried out successfully, however in some unfortunate cases where the issue is not under wraps, it can be a lot of trouble for the girl.

Emotional Turmoil – a teenager who is giving birth at such an early age usually because they cannot take help from everyone and anyone and has to handle everything on their own. Society at large discards them and proper medical treatment is not found unless guided by an adult. All this and the physical turmoil and mood swings make a girl very weak.
Psychological Turmoil - Psychological effects often occur as the result of an increase in hormones following pregnancy; in some cases, this can develop into postpartum depression. This sort of depression may last for days or weeks following the birth of the child. This may often lead to the baby getting neglected and can have an adverse effect on the child's upbringing. In some cases depression can also last for years.

Peer Pressure – Even after giving birth when one thinks that things would probably become all right, the young mothers often find it difficult to cope with her peers. She may try graduating looking at other older mothers, but it is always going to be very difficult for her to do so.

Disturbed Children – In most cases children born to young parents are found to be psychologically affected and lacking in social skills. This generally happens due to bad parenting. The parents being young do not possess the maturity it requires to raise a child.
Behavioral Tendencies - When grown up, the young ones of these 'teen mothers' exhibit behavioral tendencies which are deemed socially unacceptable. This can probably be the worst effect of a teenage pregnancy. The son can become a criminal offender and land up in prison. The daughter may follow in the footsteps of her mother and become a victim of teenage pregnancy herself.
The plight of a teenage pregnant girl is quite a gruesome one.
Read more articles on Teenage Pregnancy.