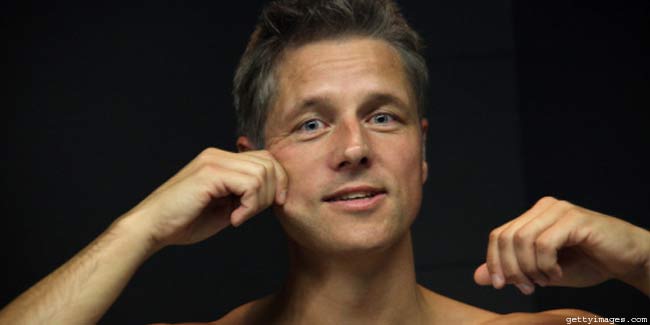 An anti-ageing product can defy all your fears of aging from blemshies to saggy skin. Discover the 5 best anti-ageing products for men, but consult your doctor before buying them.
Men are increasingly getting more and more conscious about the way they look and appear hassled with age-related signs quite like women. Discover the top five anti-ageing formulations for men.
With the metrosexual culture setting in, men are appearing far more concerned about their physical appearance and are prepared to go that extra bit to ensure that they retain their youthful skin and complexion for as long as possible. This has led to the surge in demand for anti-ageing products, especially formulated for men.
It should be noted here that anti-ageing creams that are meant for women are not likely to have any impact when applied on men because the skin of a man is different in type and texture when compared with that of a woman. The skin is thicker and coarser and would require stronger formulations for penetration and suitable action.

5 of the Best Anti-ageing Formulations for Men
Although, age-related factors including lines and wrinkles continue to worry the modern man, some might not be desperate enough to go for surgical facelifts to manage them. For these ageing woes, there are equally effective non-surgical treatments that can prove to be efficient. 5 of the best anti-ageing formulations for men include:
ZIRH Platinum: ZIRH has always been pioneers in men's cosmetic products. This product has been formulated keeping the needs of skin ageing in men in mind and is known to produce superlative results.
Men Science Anti-Ageing Formula: This one is a truly impressive product line which addresses problems such as wrinkles and patches with extreme efficiency. You need to try them to see the results for yourself!
Cellex C –Advanced Cream for Skin Tightening: If you are willing to spend some extra bucks on your anti-ageing treatment, then this pricey cream could prove to be one of the best solutions for you. However, the usage of this product is limited to those with normal skin. If you have an oily skin, this one is not the best choice for you.
Task Essential Age Rescue 02: This is a product from Switzerland and easily excels over most of the anti-ageing formulations which are made available to you in the market. The active ingredients involved in managing the signs of ageing include micro-collagen, anti-oxidants and vitamins.
Gessato Treatment: This one is almost comparable to Botox, sans the pain of the needles of course. Gessato treatment is especially suited for treating wrinkles and lines in and around the eyes. It is considered to be the best anti-ageing treatment for the eyes, by those who have used it and have experienced proven results.
Although, these certainly qualify to be the top 5 anti-ageing products for men, whether a product will work better for you than another depends on your skin. Therefore, there can be no universal list which can be referred to when it comes to age defying compounds for men. The best thing to do is to read up on the active ingredients which are capable of handling such problems and buy products accordingly.
Read more articles on Anti Aging