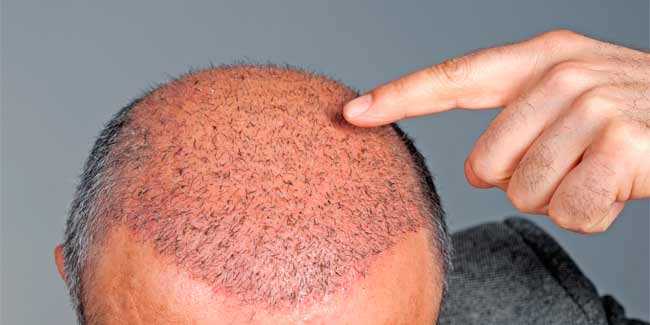 Hair transplant is a surgical procedure, which causes swelling of hair follicles, forehead and even eyes. The swelling generally reduces automatically, but if not, proper measures need to be taken.
Hair transplant causes numerous side effects and one of them is swelling. Reduction in swelling should occur after 1 week of transplant, but if not reduced, it can cause discomfort in the initial days and also result in infection.
The swelling generally reduces over the time but if it persists it can lead to complications. In case the swelling persists for longer days and becomes uncomfortable, following measures should be taken in order to reduce the swelling.
Keep the Head Elevated

Keep the head in elevated position by using several pillows under the neck while sleeping. This decreases swelling and also reduces the chance of developing any damage to the transplanted hair.
Use of Medications

Some drugs help in reducing the incidence of swelling but these drugs should be taken according to the prescription of a doctor. Some anti-inflammatory drugs also act on swellings other than their action as analgesic.
Cold compression around the eyes

Swelling can affect the eye area, so application of cold compressions would help in reducing the swelling by decreasing the blood flow in that region by constricting the tiny blood vessels present in near the eyes. But you should be careful not to apply too much cold also as it may affect the growth of new hair follicles.
Avoid excessive physical activity

Avoid any vigorous physical activity as it can increase the swelling and the healing process. It can also cause bursting of the swellings resulting in blood clots and infections.
Avoid specific drugs

Avoid the intake of aspirin and ibuprofen for a week as these drugs causes thinning of the blood and thus elevates swelling.
Use of steroids

A very low dosage of steroid such as Kenalog, Medrol and Triamcinolone helps in reducing the swelling in the forehead. These steroids are given in the form of injections. Even corticosteroids are also given to reduce the swelling.

Swelling is a very common side effect of hair transplant procedure. Generally it is a mild side-effect which disappears after few days, but sometimes it does get severe and persists for longer duration. In that case proper medication and care should be taken to rectify the situation.
Read more articles on Hair Growth.