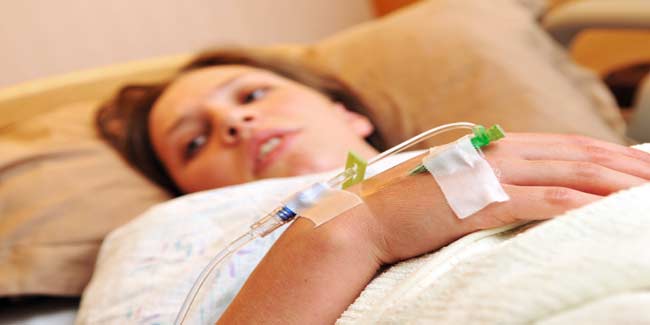 The word is 'labour' and it sure means what it reads. Having a baby is a tedious task, and labour is a difficult time, but you should never panic. There are more than one ways for you to manage your pain.
The term labour is aptly used for the complications and pain before delivery. You need to know as many ways of managing pain as you can because when it starts, you do not know what will work. You can do the following to manage the excruciating labour pain.
Keep your Mind Relaxed
It is a fact that when you nurse a fear of pain, the body gets tense and accentuates the sting. This happens in a crescendo, i.e. the resultant more pain due to fear instils greater fear for the next round of contractions. But, if you keep your mind relaxed before the start of labour pains, and in the interval when it subsides, not fear about what is to come; the whole process may well go through without the pain becoming unbearable.

Focus on Breathing
You can manage the pain during contractions much better by focusing on your breathing. Paying attention to the breath while panting or inhaling helps you in getting relief from the pain. Do not mind making odd noises while focusing on your breath. It is advisable to make strong low-pitched moans rather than high-pitched screams. Usually first-time mothers are not able to make the low pitched noises but many are able to do so when the time for their second delivery comes.

Massage
Have someone give you a rub in the back. It has the effect of releasing natural pain relievers. If you want to use essential oils, check with your accredited aroma therapist for safety during pregnancy. The warm skin resulting from having a massage leads to natural soothing.

Use of Warm Water
Warm water is very soothing on labour pains. Your midwife might be trained in using warm water to provide relief during labour. A standard procedure for pain is to pour warm water over the shoulders. Another effective way is to prepare a bath with warm water at 100 degrees Fahrenheit. The simple hot water shower can work just as fine to relieve the pain. It has an effect which is similar to having a massage.

Help from Midwife



A capable midwife can be your best friend when it comes to pain management during labour. She can help you while you try to relieve pain naturally or need an epidural. Some midwives have specialised skills of massage and other practices such as aroma therapy. You can benefit a lot from such a skilled and caring midwife.

Your family members, especially your husband should be of greatest help when it comes to keeping you calm and helping you through the process of labour.
Read more articles on Labour and Delivery