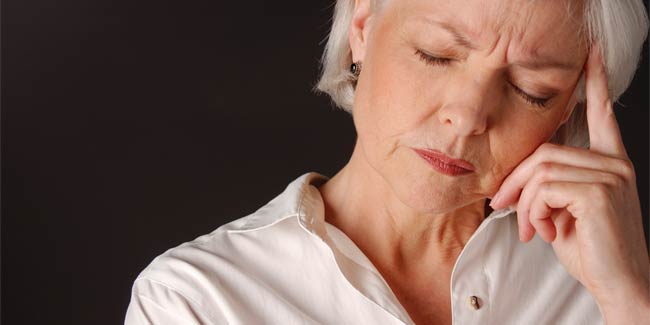 The impact of menopause is devastating physically but perhaps more so emotionally. You can learn to cope with it by having the right perspective.
Menopause can be a very trying a time for a woman. Along with several physical changes, the transition also brings into one's life a lot of emotional challenges that need to be dealt with. Coping with all this can be a very difficult experience, but with some preparation and some emotional support from loved ones, the emotional upheavals that accompany menopause can become easier to handle.

But first, what exactly is menopause? Menopause is the absence of menstrual periods for a period of twelve months. The menopausal transition starts with the changing length of the menstrual cycle and ends with the final menstrual period. What actually happens at the time of menopause is that the function of the ovaries, which are the main source of female hormones, ceases. While emotional changes, mood swings, hot flashes, etc are all symptoms of menopause, they don't always occur in all women. Many women feel no discomfort during this time at all.

But for those of us who do go through the emotional symptoms, including fatigue, memory problems, irritability, and rapid changes in mood, there is help at hand. Most often, depression and anxiety can be managed through some simple and effective lifestyle changes, such as learning ways to relax and reduce stress. Exercising regularly, keeping active, and keeping your good friends close at hand can help you overcome the feelings of sadness and anxiety. Several psychologists suggest picking up a hobby to keep your mind occupied and busy. Try reconnecting with your community by taking up some social work or some other related activities. But avoid taking medicines without the approval of your doctor.

Some women also report difficulties with concentration and some memory problems during menopause. Current medical knowledge, however, has not discovered any treatments to relieve these symptoms. If you do face these problems, the best approach is to visit your doctor who might be able to suggest some memory-building exercises. Certain forms of meditation have also been known to help.
Read more articles on Menopause